WATCH: A 93-year-old Holocaust survivor receives a Bar Mitzvah
A month before Samuel Heider was to be bar mitzvahed World War II broke out.
When the Nazis invaded Poland, where the 93-year-old lived in a small village, his family was separated and sent to concentration camps. His parents, sisters and brothers perished, he said.
"I never saw my mother ever, ever again," Heider said.
On Saturday, in what was an incredibly emotional moment for him, and just days before his 94th birthday in April, Heider finally received his bar mitzvah.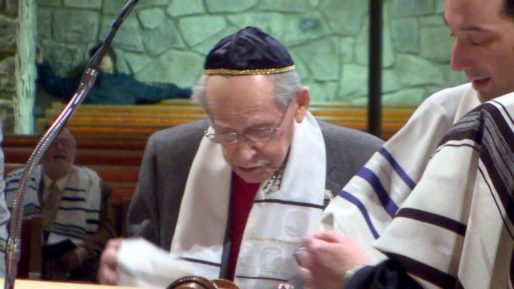 Samuel Heider, 93, was Bar Mitzvahed, March 24, 2018, at Beth Jacob Synagogue in Dayton, Ohio.
Source: ABC News
Bar Mitzvah
,
Holocaust
,
Humans
,
Jewish
,
Judaism
,
People
,
Survivor