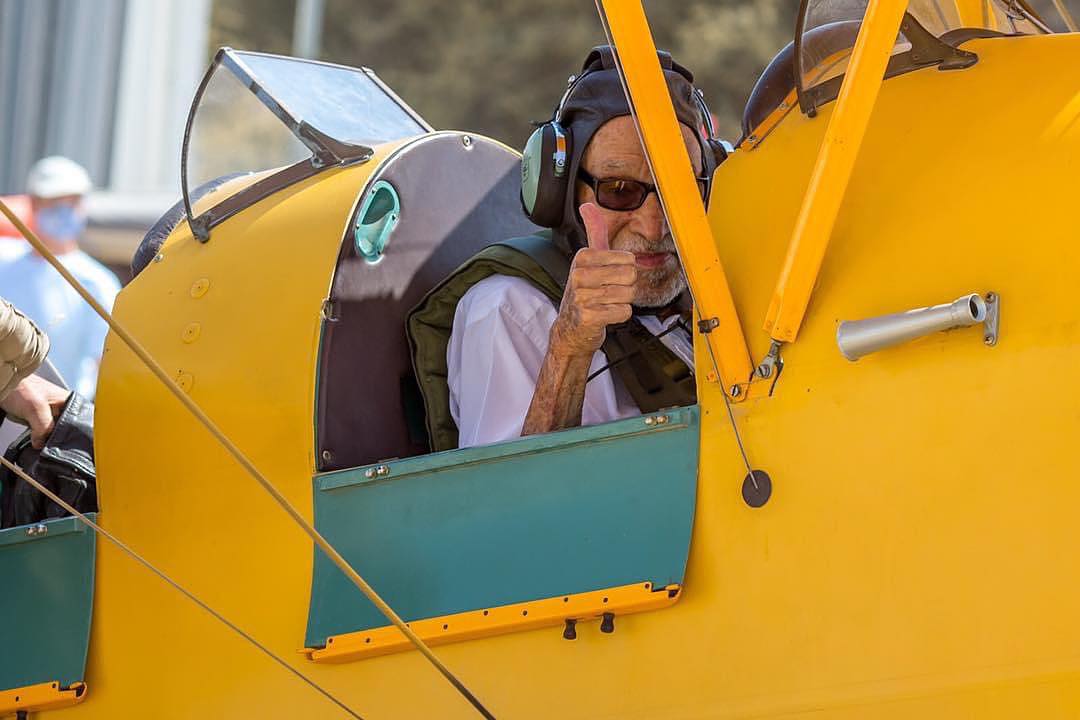 Harold "Smoky" Simon, one of the first "Machalniks" (volunteers from abroad) who helped lay the foundations of the Israeli Air Force, passed away yesterday at the age of 102. After serving as a navigator and bombardier in the South African Air Force during the Second World War, "Smoky" came to Israel to fight in the War of Independence. He then served in the IAF for two and a half years and was the force's first Head of Air Operations.
Two years ago, during a special interview in honor of his 100th birthday, we asked Smoky if he had any advice for the younger generations of Israelis. He replied: "I would encourage them to have faith and confidence in Israel's future. We know we've got very formidable problems ahead of us, but we've survived so many crises. We've got to keep a steady hand on the wheel, work hard, and accept the responsibility that all of us have toward giving Israel a secure future. It is an uncertain world. There are no guarantees, but we must have hope and confidence, and look forward to a future of peace and prosperity".
The IAF salutes "Smoky" Simon for his years of service and meaningful contribution to the State of Israel, and we express our heartfelt condolences to his family.
May his memory be a blessing.
Source: Israeli Air Force