Guinness World Records: The largest Megillah
https://youtu.be/slrxYvhFgQo
The largest Megillah is 19.59 m² (210.87 ft²), created by Itzhak Shayer (Israel) in Rishon LeZion, Israel, on 13 March 2017.
This Megillah was created so that all attendees in the synagogue would be able to read the scroll.
Megillat Esther, the book of Esther is read on the Jewish holiday of Purim. It tells the story of Esther and how she became the queen of Persia and prevented the genocide of the Jewish people.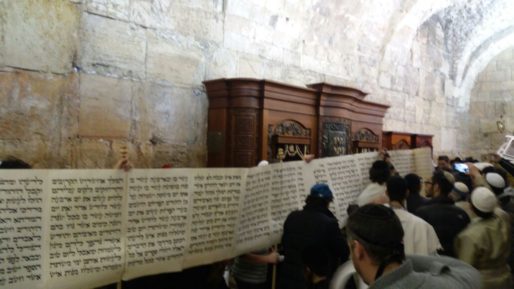 https://youtu.be/qLN-WX2Vnck