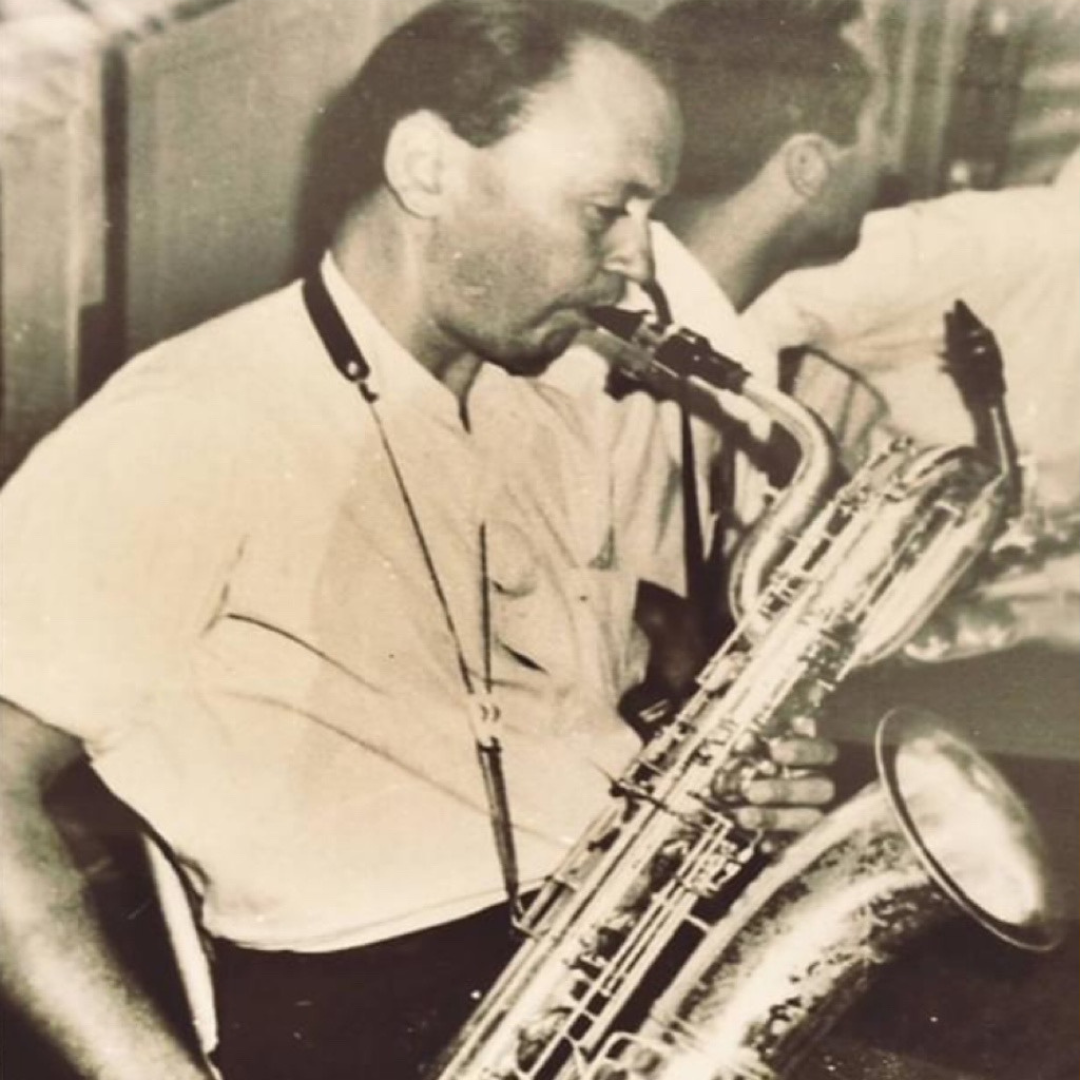 This is my father, Freddie Gregory (Gritzevski) born in 1938 in Kharkov, Ukraine. When the Nazis invaded and occupied the area in 1941, my father and grandmother, Serafima, were very lucky to make an escape to Kazakhstan. Between 1941-1942, the Nazis gathered, massacred and buried an estimated 15,000 Jews in Drobytsky Yar, a ravine just outside of Kharkov.
Upon return, there was utter devastation. His father had been killed fighting in the war and there was continued antisemitism. He told me of needing to defend himself against gangs and how sadly many of his friends ended up in prison or killed, for this reason.
When the Nazis eventually left Kharkov, they smashed up all their own musical instruments as to not leave anything of value behind. My father, who started apprenticing with an instrument repairer at around 14 years old, began practicing and learning his craft on the very instruments that had been destroyed. He eventually became one of the best saxophone mouthpiece craftsmen and repairers in the world, spanning decades, with customers across the globe.
In his youth he participated in the Navy, joined the Israeli army and played in the orchestra. My father lived and worked all over the world, from NYC to Denmark, London, Israel, Belgium and Spain. One of his most famous stories was taking a saxophone that had been completely flattened by a lorry on the road and making a complete restoration!
Due to the difficulty of his childhood, he carried a lot of wounds, but my father was also a precious, old soul who shared with me his deep appreciation for nature and cats! He was loved and admired by many and passed away in 2014.
It brings me great joy knowing his handmade mouthpieces are still being enjoyed to this very day and how from utter destruction, true beauty can emerge.
Source: Joanna Gregory Freddie Gregory Tribute