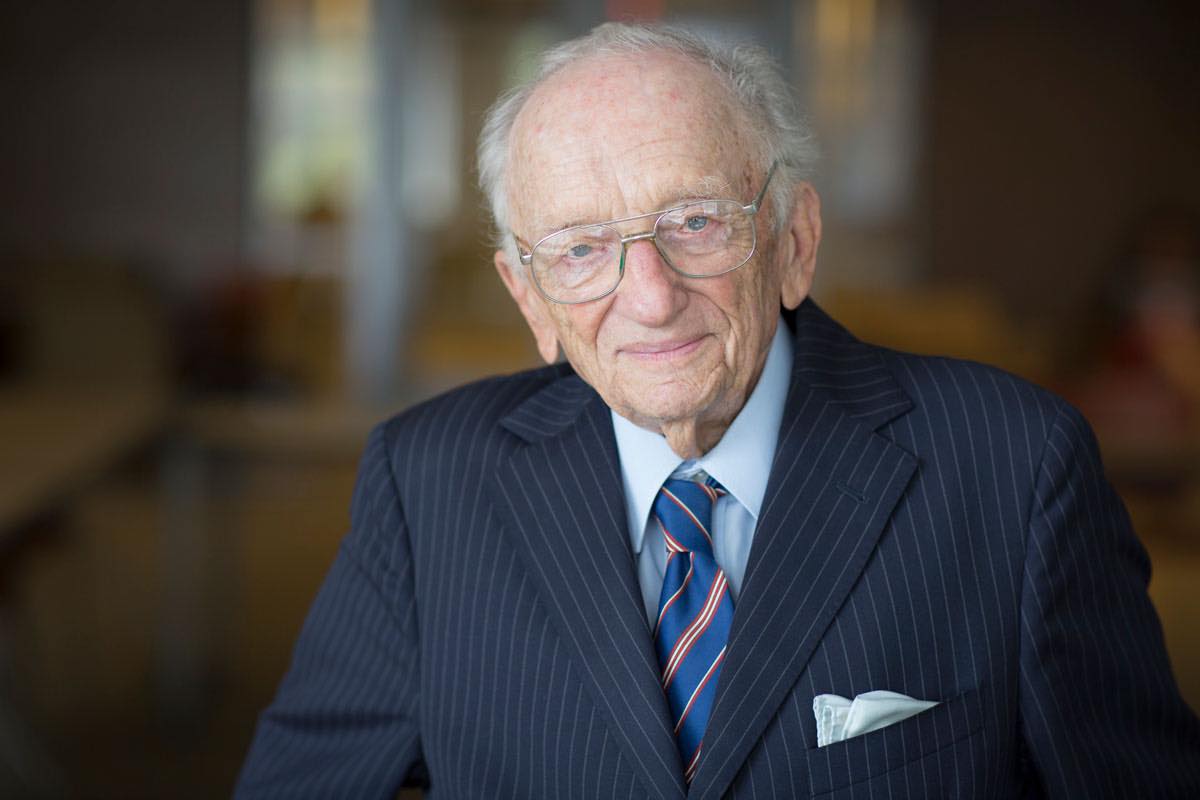 CONDOLENCES: Sgt. Benjamin Ferencz was the last surviving prosecutor of the Nuremberg Trials.
Born in 1920 to a Jewish family in Transylvania, Ferencz was 10 months old when his family arrived in the US. After graduating Harvard Law School in 1943, he enlisted in the U.S. Army, landing in Normandy and fighting in the Battle of the Bulge. Ferencz was later transferred to a newly created War Crimes Branch and tasked with collecting evidence of Nazi brutality. He joined the forces that liberated a number of concentration camps, including Buchenwald and Mauthausen.
When asked about the haunting scenes he witnessed, Ferencz said he "had peered into hell." He and his team collected indisputable evidence in Berlin, including the actual death registries. Ferencz was later appointed Chief Prosecutor in the Einsatzgruppen Case, in which 22 members of Himmler's Einsatzgruppen death squads were charged with murdering over a million Jewish men, women, and children. At age 27, the young attorney's first case was what many call the biggest murder trial in history. All 22 defendants were convicted and 13 were sentenced to death.
Mr. Ferencz, a lifelong advocate for international justice, passed away yesterday at the age of 103.
May his memory be a blessing.
Contributor: Jill G. Mundinger