Visitors pray with others at the resting place of the Lubavitcher Rebbe, Rabbi Menachem Mendel Schneerson to mark the 24th anniversary of the Rebbe's passing, at Old Montefiore Cemetery in the Queens borough of New York on Friday, June 15, 2018. Tens of thousands of people were expected to visit the resting place, known as the Ohel, marking the day in tribute to the late Jewish spiritual leader.
 The Rebbe's gravesite is considered a place of deep spiritual sanctity. Throughout the year, hundreds of thousands of individuals, Jews and non-Jews, frequent his gravesite, seeking blessing, guidance and spiritual inspiration. On top of personal visits, the Rebbe's gravesite annually receives more than 400,000 prayer requests via fax and hundreds of thousands via e-mail.
Source: Bentzi Sasson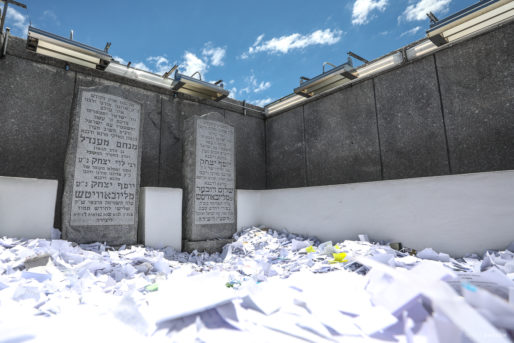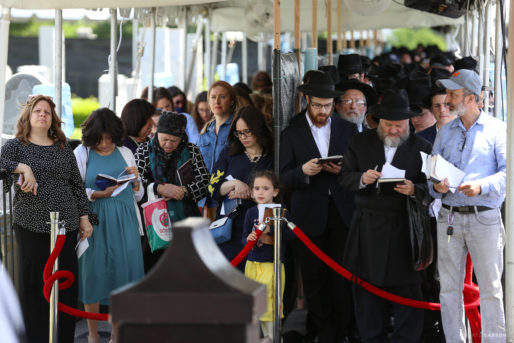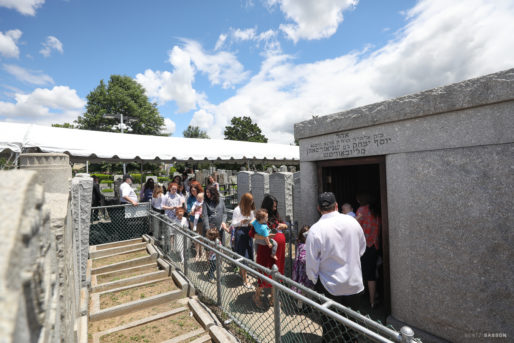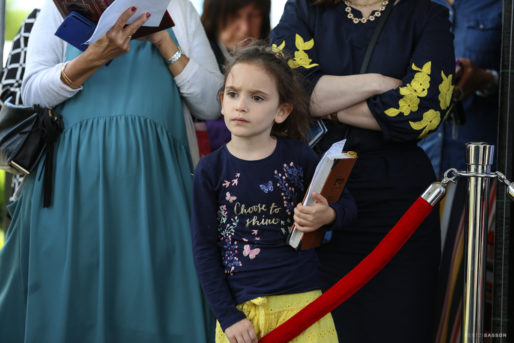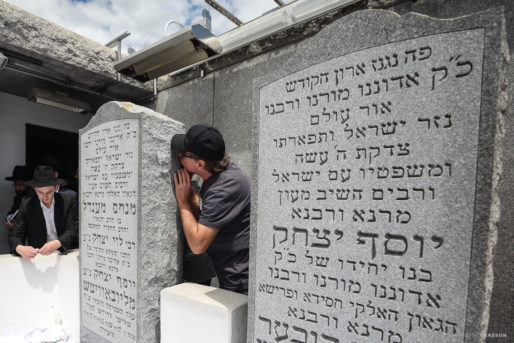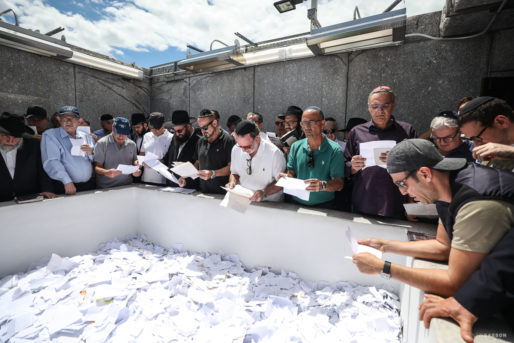 May his memory be a blessing.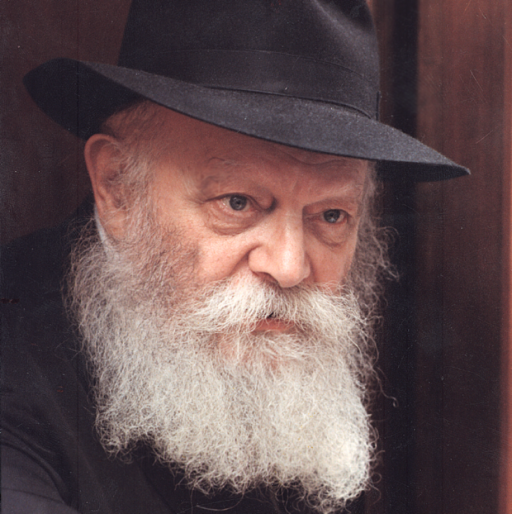 770
,
Brooklyn
,
Chabad
,
Crown Heights
,
Humans
,
Jewish
,
Judaism
,
Lubavitch
,
New York
,
People