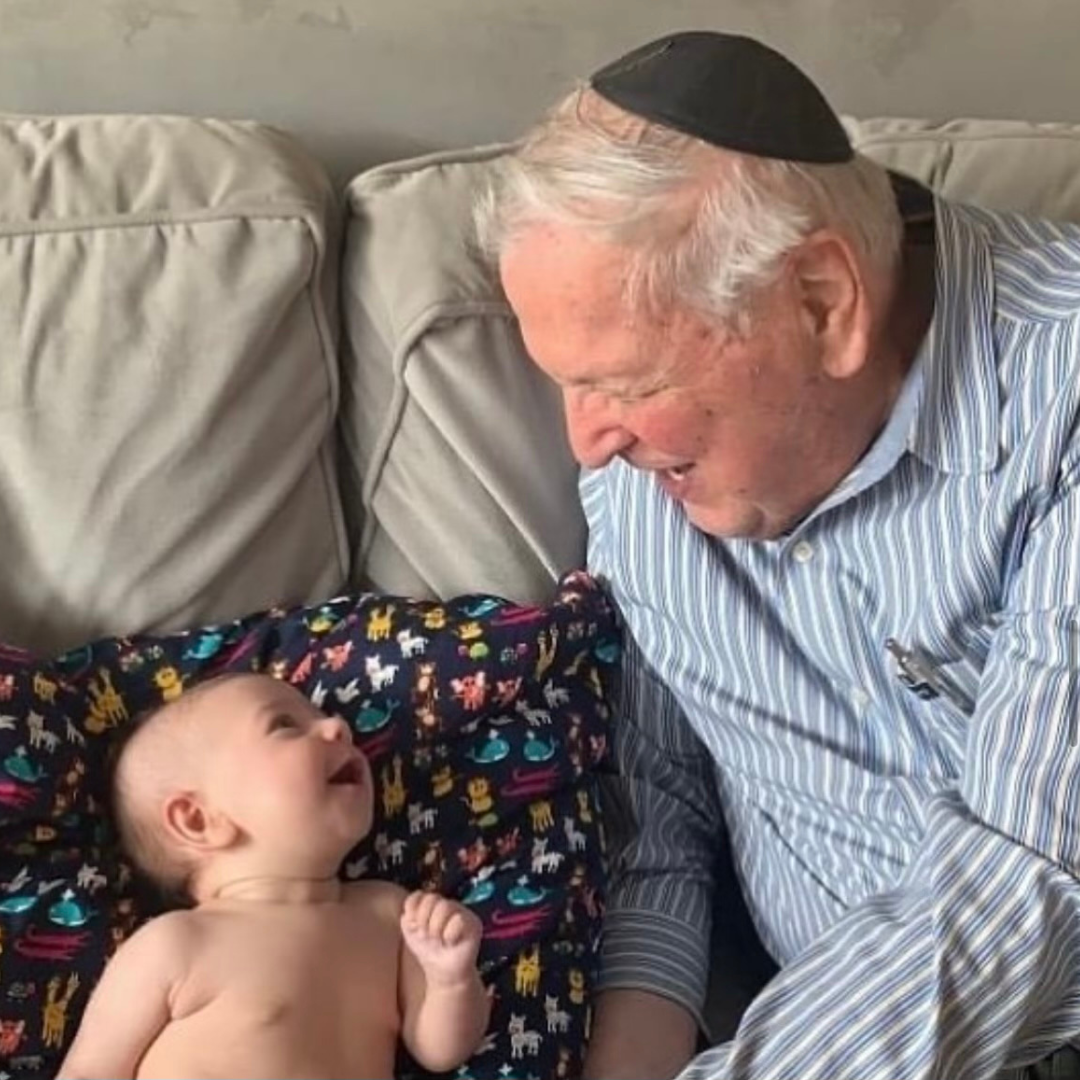 Eli Stern was born in 1930 in Petrova, Romania. In 1944, his family was forced into the ghetto and then deported by cattle car to Auschwitz, where everyone but Eli's father was sent marching towards the gas chamber. When an SS guard spotted Eli, an able-bodied young boy, he swung the hook of his cane around the boy's neck and dragged him out of line. That was the last time Eli ever saw his mother and siblings.
Two weeks later, Eli and his father were transferred to Buchenwald, but they were eventually separated when Eli was sent to the Dora subcamp, followed by Bergen-Belsen. They reunited 7 years later in an emotional reunion on the Canadian border.
After the war, Eli immigrated to the US, where he met his wife Helga, also a survivor, in 1956 in NY. When Helga and Eli's great-granddaughter Eva was born in 2021, she was given the middle name "Hope," or "Tikva" in Hebrew. Her parents chose a name with the letter T in honor of Eli's sister, Tova, who was just 6 years old when the Nazis took her life.
Eli and Eva are pictured here together.
Photo: @meljay51
Contributor: Jill G. Mundinger
Family
,
Great-Grandaughter
,
History
,
Holocaust
,
Jewish
,
Namesake
,
Survivor
,
WWII