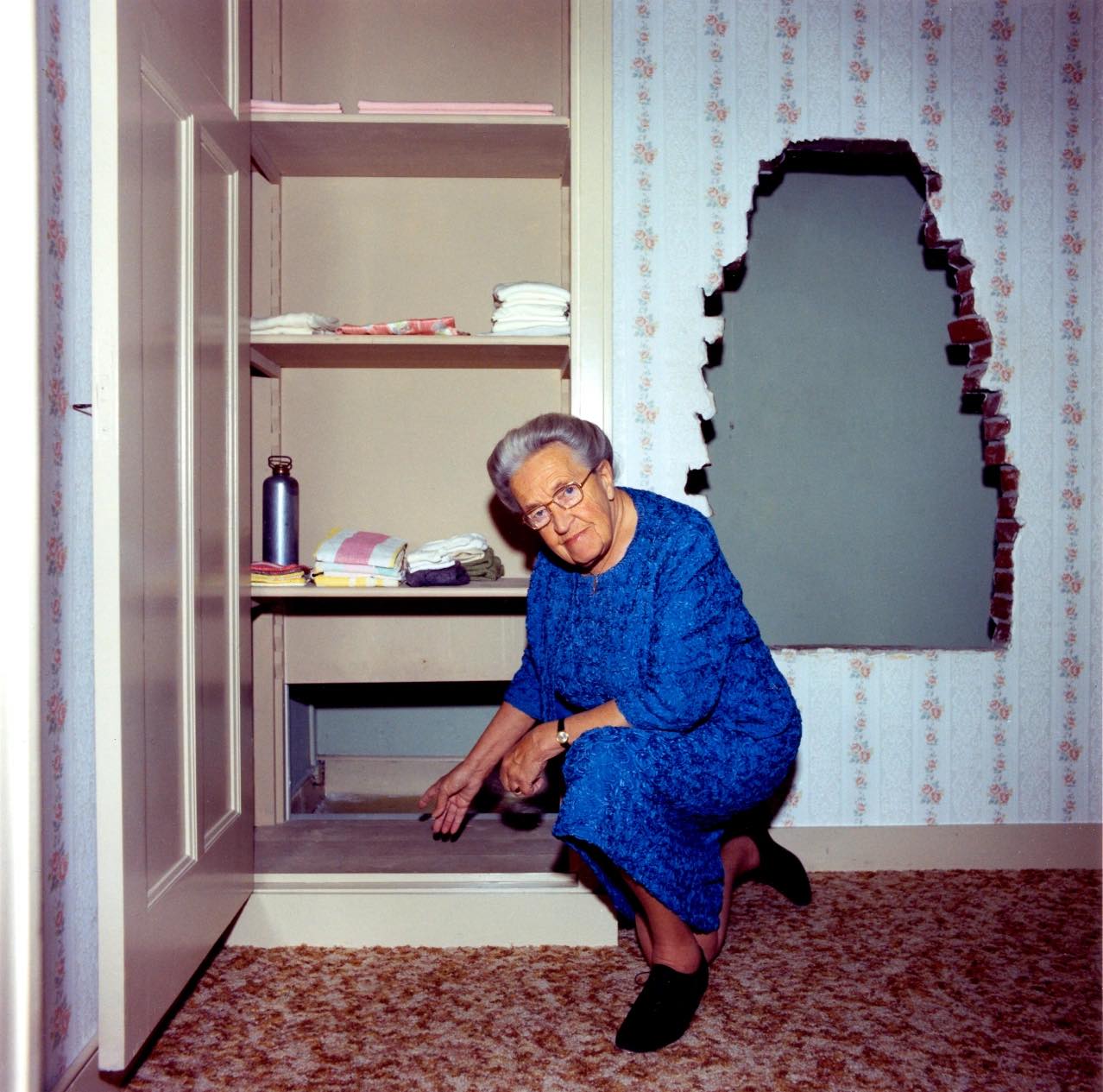 Cornelia Arnolda Johanna "Corrie" ten Boom was a Dutch watchmaker. From 1940 to 1944, ten Boom and her family built a secret room in their home as a hiding place for Jews who were fleeing the Nazis.
"The ten Boom family sheltered as many Jewish refugees as possible until they could be transported away to safety. And by the time an informant tipped off the Gestapo in 1944, they had helped rescue more than 800 people."
On February 28, 1944, the ten Boom family was betrayed and their home was raided. The people in hiding managed to escape in time. However, all the members of the ten Boom family and thirty other coworkers were apprehended and taken to prison for interrogation.
Corrie survived the war and her life's work became bearing witness to the realities of the Holocaust; she visited 60 countries to share this message before her death at 91 in 1983.
Casper, Corrie and Elisabeth ten Boom were recognized as Righteous Among the Nations by Yad Vashem.
Photographed is Corrie showing the hiding place in her bedroom.