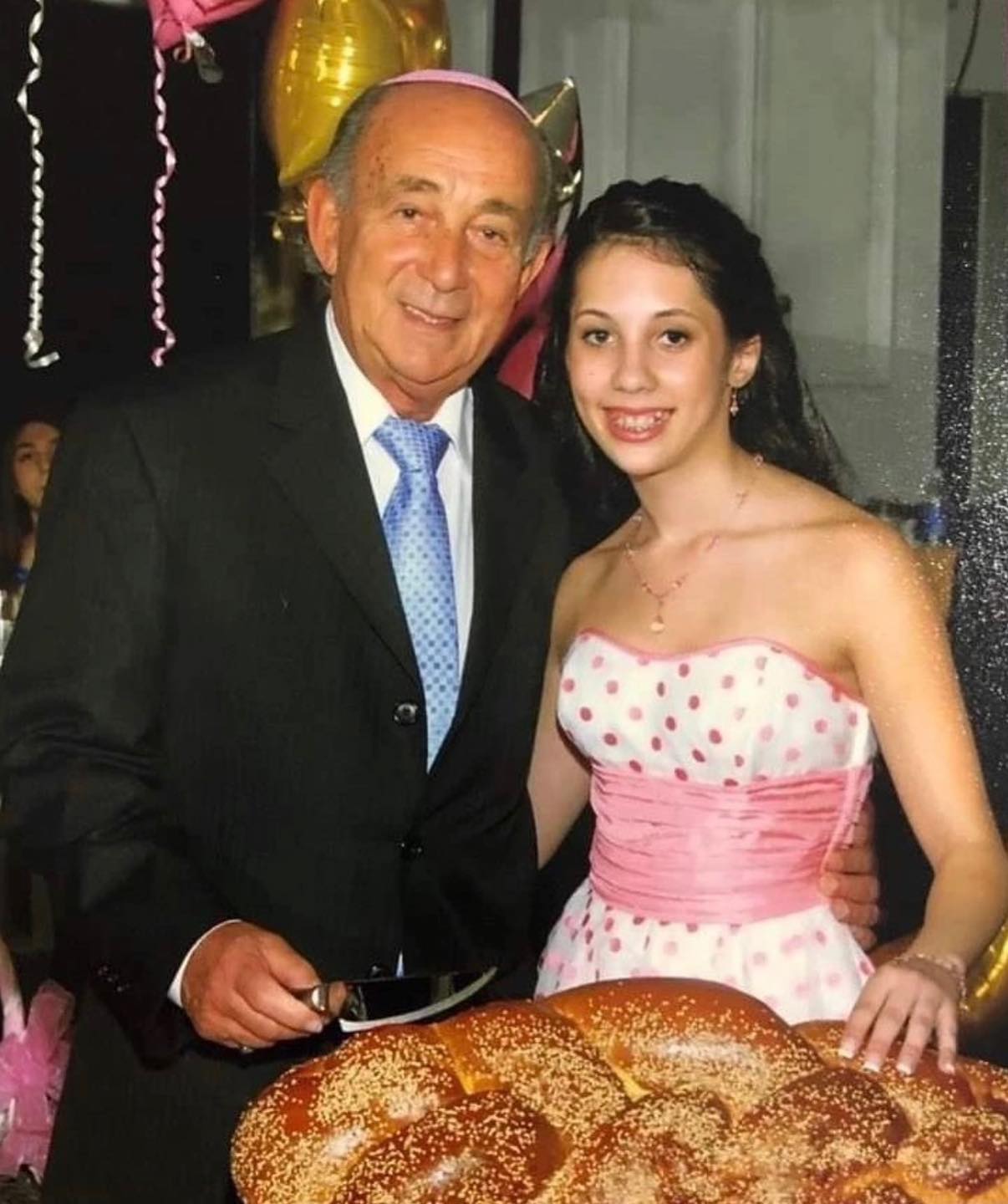 My grandfather, Edward Volkmann (Hebrew name Eliyahu Ben Avraham) left this world this past Saturday afternoon. He was born in Tarnow, Poland in 1928 and was a survivor in every sense of the word. He survived Auschwitz and was liberated from Lieberose at the end of the war. His family survived with fake documents and hiding in Budapest for the first few years until they were caught. His mother and sister survived too, and they were all reunited in Sweden after the war.
My family came over to the US in 1950 and settled in NY. He ended up becoming a diamond dealer which is why/how he played such a large role in creating my engagement ring. My grandfather was diagnosed with cancer 10 years ago and I didn't know if he'd ever meet the man I would marry, so it was very special that he was able to meet my fiancé (I'm the first grandchild to be married).
As a survivor, one of the most important things to him was carrying on the Jewish legacy. This has shaped me as a person and Jewish individual as I took on roles in college to lead Holocaust Remembrance Week and now, as I'm teaching Hebrew school for the first time in my life. It is so important to me to honor him by carrying on our Jewish heritage, but also making sure the world never forgets about the atrocities he faced.
It's said that only the most righteous pass on Shabbat, may his memory forever be a blessing.
This picture is from my Bat Mitzvah, 2008 in Staten Island, NY at B'nai Jeshurun Synagogue.
Source: Jess Pomper