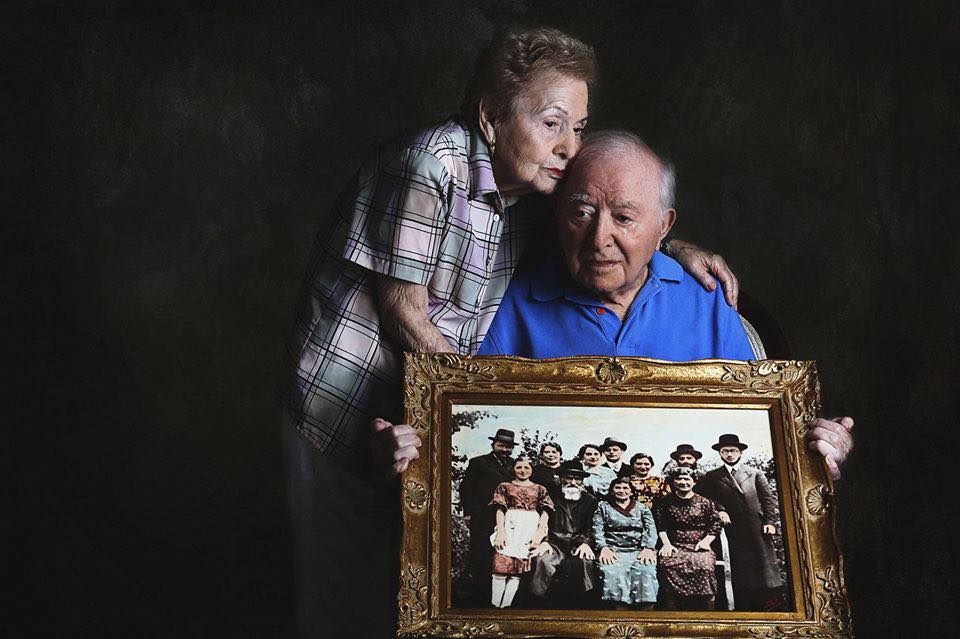 This portrait is the most important photograph I've taken in my life.
My father's sister, Irene "Irka" Basista, visited my father about a month before he passed away a few years ago. We didn't know it at the time, but this would be the last day they would ever see each other. I wanted to take a portrait of both of them and they suggested that they do something to honor their family that had been killed in the Holocaust. After the war, my father and Irka found each other and realized that it was just the two of them that survived. Eventually they would find out that they had a half brother, Manny, living in New York City, who ultimately sponsored them to come to America.
My Aunt Irka passed away just days before she turned 99 years old. She was an amazing woman who not only survived several concentration camps, but also escaped not just once, but twice from a death march. It was miraculous that she wasn't killed the first time she was found, as most escapees were shot on the spot by the Nazis.
Aunt Irka and my father were extremely close and through this portrait, our family will always remember them, as they remember their family, as we all remember all those who perished in the Holocaust.
Source: Howie Sonnenschein