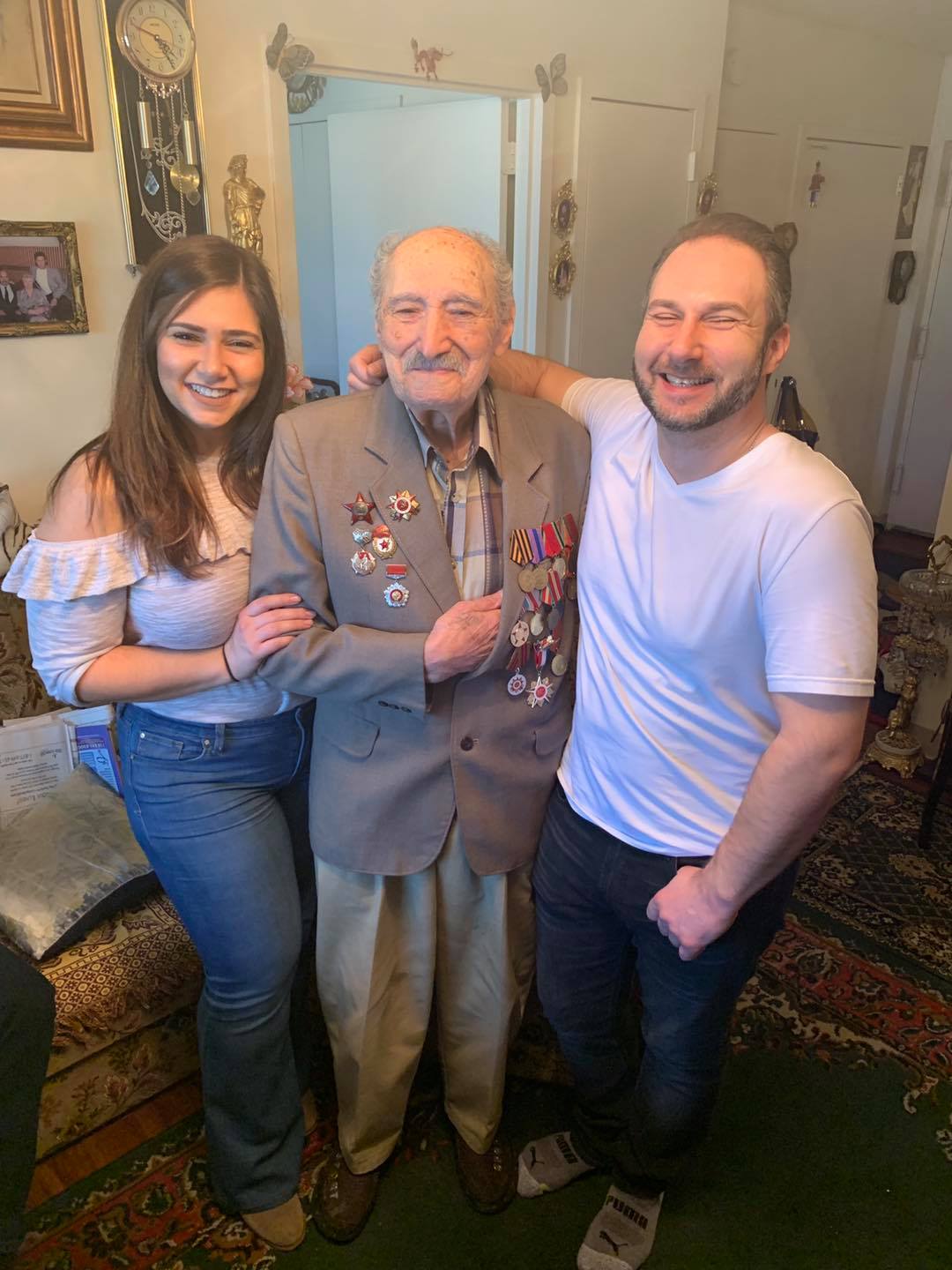 My name is Valerie Leon, the gentleman with the medals in the picture is my grandfather, Andrey Leontyev. Your post about Yeffim inspired me to reach out and tell you a little bit about this amazing man that I was/still am lucky to call my grandfather.
He was 18 years old when he was called to fight for the Russians in WWII. He left behind his family only to return home after the war to nobody. My grandfathers family was killed in Babi Yar, including his 5 year old niece. During the war, he was captured as a prisoner of war. Thinking back, he never spoke much about his time during the war. I think it's because he wanted to block out the memories of that horrific time. But whenever you asked him a question, he would answer. Shortly after the end of the war, he met my grandmother, who had also experienced similar tragedies.
Whenever it came time for May 9th, he would proudly pull out his jacket, put it on, and wear it until it got too hot in the apartment. This year May 9th was a little different. My grandfather passed away on 3/8/2021, just 2 weeks shy of 99 years old. The last day I saw him, 3/6/2021, my brother & I were asking him all sorts of questions about our time together. While he was in pain, short of breathe, and answering slower than usual, he remembered everything. He recounted events that occurred during immigration with my brother, and the memories he created with me when I was little. We always joked that he lived long to live for those he lost so many years ago.
The man lived a full-filling life. He had a beautiful family, beautiful grandchildren, and great-grandchildren. Every time you would walk into his apartment, he would be waiting with a smile on his face, offering you everything he could, whether it was a drink, some cake, some candy, or a shot of his homemade vodka, he knew how to accept company. There was never a dull moment when he was around.
To say we miss him is an understatement. Our lives are empty without him. But his memory & his stories will live on for generations to come. We will always love him. Thank you so much for this opportunity to share his story!