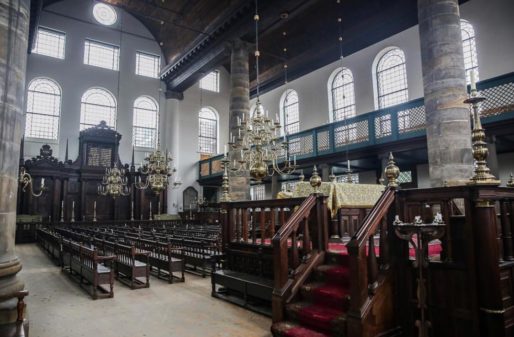 ???? The Portuguese Synagogue is a late 17th-century Sephardic synagogue in Amsterdam, completed in 1675. The Amsterdam Sephardic community was one of the largest and richest Jewish communities in Europe during the Dutch Golden Age, and their very large synagogue reflected this. The synagogue remains an active place of worship and is also a popular tourist attraction.
The Women's Gallery is supported by 12 stone columns, each which represents one of the Twelve Tribes of Israel. In addition to these columns, there are 2 large brass chandeliers that hold a total of 1,000 candles. All of the candles are lit in the Synagogue during worship services. The light of these candles shines together through the 72 windows that exist in the building.
Wishing you all #ShabbatShalom!
Source: GO Kosher Travel via Bentzi Sasson
Amsterdam
,
Humans
,
Jewish
,
Judaism
,
Netherlands
,
People
,
Shul
,
Synagogue
,
The Portuguese Synagogue