It all started with a spark.
God chose the Jewish people because of the inner spark of spirituality that resides in every Jewish soul. Every Jew has an obligation to fan that spark and nourish it through mitzvos and good deeds. This inner spark, which originates from Abraham, is present in all Jews. God protects it from dying out; this is the meaning of the name Magen Avraham, the shield of Abraham. – (Lech Lecha 5635)
In the summer of 2012, a close friend passed away suddenly at the age of 33. In his memory, I started a Facebook page called 'Daily Spark' with the intention of providing a small nugget of Torah and positive thinking on our newsfeed. It started with a modest following of several hundred Facebook followers, but the biggest fan was my father. He was not a Facebook user by any means, but loved the project and asked that I email each post to him directly. My dad was so proud of what I was doing and as a Torah scholar himself, he enjoyed the daily insights and content which made for great father-daughter bonding.
In November 2013, my 67 year old father passed away suddenly.
I was devastated.
Looking back, I realize how keeping up with Daily Spark provided me with great healing during one of the most difficult times in my life. A few months had gone by and it was important to me to do something in my father's memory. When you do a mitzvah or say a prayer in memory of someone, it is said to elevate his/her Neshama (soul).
About 6 months into my year of mourning, I had an idea.
Within a week or two, the page started to gain quite a following. The idea was to create a positive environment on social media that highlights the good in our community and the humanity of each Jew. Shortly after the page was launched was the kidnapping of the 3 boys in Israel, Eyal, Gilad & Naftali which was immediately followed by the outbreak of Operation Protective Edge. The entire Jewish community was looking for something – looking for strength, comfort and unity. In no time, more and more people were finding the page and liking the posts and submitting their own stories for consideration.
Humans of Judaism has exceeded any and all expectations of which I really had none.
Today, Humans of Judaism has become one of the leading Jewish media brands around the world, named one of the top 10 best Jewish Instagram accounts and the page to follow for feel good posts. With over 100,000 Facebook followers and over 100,000 Instagram followers, Humans of Judaism is widely held as the Jewish page to follow on social media. As an ambassador for Judaism and Torah values, Humans of Judaism strives to cover multiple areas of Judaism. Not limited just to Humans, the brand has expanded and continues to tackle more ground. Daily Spark was renamed to Sparks of Judaism. The most recent addition was all about good humor when Memes of Judaism was born, sharing Jewish memes and humorous graphics, providing good clean fun and much needed humor. Humansofjudaism.com is the one-stop-shop for all content of Judaism, from Foods to Jewish Apps, Humans of Judaism covers it all.
This section is aptly titled About Us as the site/social media pages is a group effort and credit to all of the followers, likers, commenters, sharers, posters, taggers, story submitters, partners, friends, family and the entire Jewish community without which none of this could be possible.
Thank you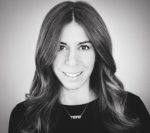 – Nikki Schreiber
Founder/Operator
Dedicated in loving memory of my dear, sweet father, Bayrish Schreiber Z"L. With each click and each post, may his Neshama have an Aliyah.
 לזכר נשמת ר׳ ישכר בעריש בן יהודה ישעיה הלוי שרייבער ז״ל