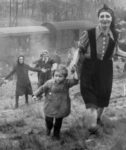 Moment of liberation, April, 1945. #YomHashoah begins at sundown.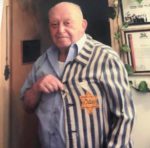 "This is my sweet grandpa Abraham Weiss wearing the prison camp uniform he was forced to wear as a teenager during the Holocaust in Auschwitz.. he lost his entire family because they were the 'wrong race' in someone else's opinion, and miraculously avoided his own untimely death 9 times (!!!) […]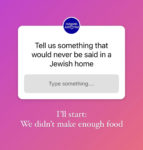 I asked Humans of Judaism's Instagram followers to tell us something that would never be said in a Jewish home. Below are some of the responses.