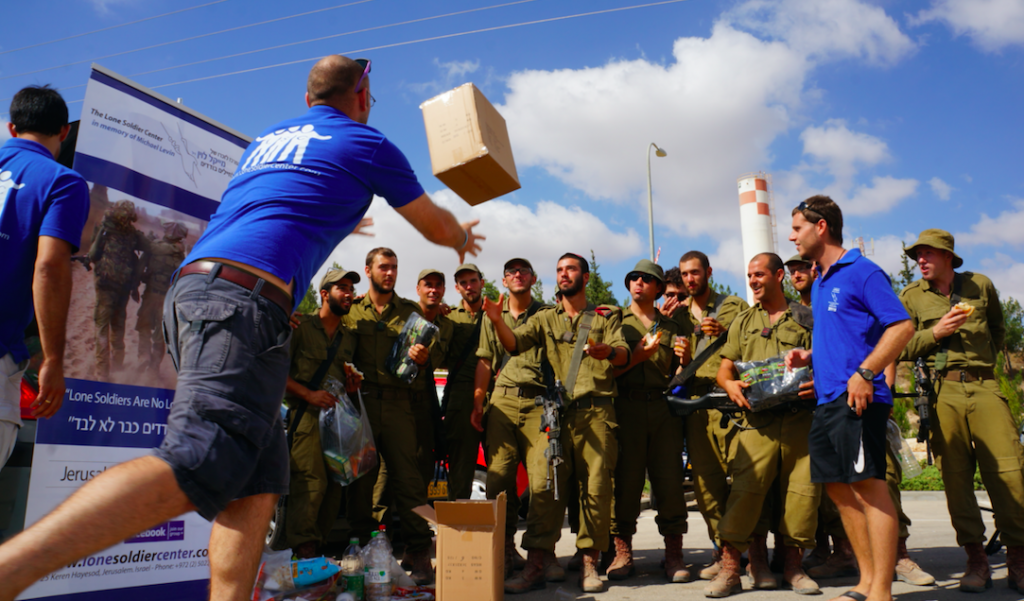 THE LONE SOLDIER CENTER: Where No Soldier is Ever Alone
The Lone Soldier Center assists soldiers before, during and after their service in the Israeli Defense Forces. The center was established in memory of Michael Levin Z"L. Michael was a 21 year old lone soldier from Philadelphia who died fighting for his Country. Michael's memory and courage lives on through the thousands of lone soldiers who have followed in his footsteps by making Aliyah, serving in the IDF and building a life in Israel.
A "lone soldier" is an IDF soldier with no family in Israel to support him or her. A lone soldier may be a new immigrant, a volunteer from abroad, an orphan or an individual from a broken home. Every day, tens of thousands of soldiers are defending the State of Israel and its citizens. These soldiers regularly spend weekends and holidays at home where their parents provide for all of their needs – food, laundry, and even a hug. For more than 6,000 lone soldiers, there is no immediate family in Israel to support them. Though highly motivated and proud to serve, when on leave, many of them struggle to fulfill their most basic needs.
– Simone Tassler for Humans of Judaism
IDF
,
Israel
,
Israel Defense Forces
,
The Lone Soldier Center