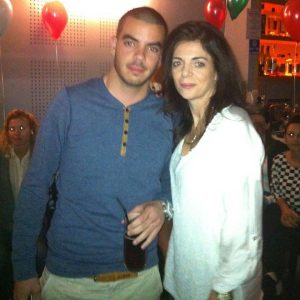 Israeli Tomer Hazan was lured to the West Bank and murdered a year and a half ago by a Palestinian Arab whom he worked with at a restaurant. For the holiday of Shavuot, his mother wrote to Tomer:
"Happy holiday my angel. A holiday of purity, of dairy products. A holiday of white and the beginning of Summer which you loved so much. A holiday of family and friends. A holiday of tasty food and your dad's birthday. This year he will turn 50. But this time it will be a sad holiday. A holiday in which our hearts are with you. We will always remember your eternal smile. Your joyfulness. We know your spirit will always be with us. You are missed dear son. Life is unbearable. Have a happy holiday my angel. We love, miss and always remember you. Mom"
Tomer Hazan. May his memory be a blessing.
BDE
,
Shavuot
,
Tomer Hazan