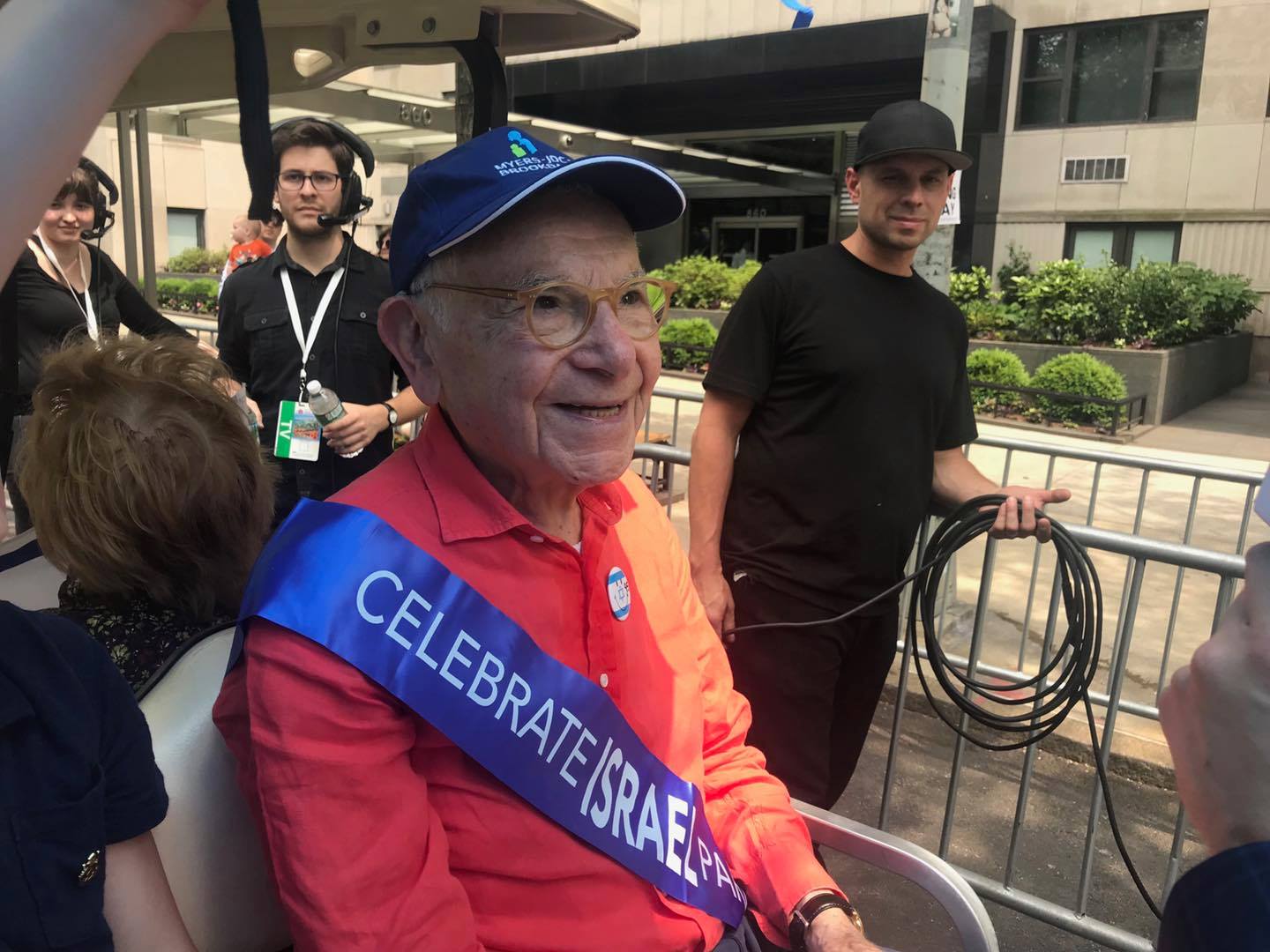 Happy 96th Birthday to Ted Comet, founder of the annual Celebrate Israel Parade. This year, instead of marching down 5th Avenue, the Parade, now run by Jewish Community Relations Council of New York, will be online, at 1pm EST TODAY! at CelebrateIsraelNY.org. 
Ted has been involved in Jewish communal affairs since the end of World War II when he served in France as a student volunteer in a JDC Joint program to rehabilitate war orphans.
The theme for this year is 'Todah', which is Hebrew for 'Thank You'. Thank you Ted Comet for this annual celebration of Israel, in-person and online, Todah.