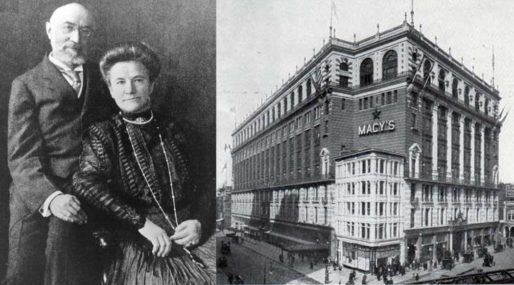 Isidor Straus, born on February 6, 1845, was an American Jewish businessman, politician, and co-owner of Macy's department store. Isidor was born into a Jewish family who lived in Otterberg, Germany. He and his family immigrated to the United States when he was almost 10 years old in 1854. They migrated to Columbus, Georgia and then moved to Talbotton, Georgia where his father ran a general store.
During the civil war, Isidor was sent to Europe to purchase blockade running ships that would be used to bring goods to the south through the Union blockade. This plan was dropped, leaving Isidor alone in London, England with only $1,200. He worked on the London stock exchange and turned his $1,200 into $12,000. Isidor returned home and started a merchant firm importing English crockery with his father, they called it L. Straus and Son. Their firm grew and in 1874 they made a deal with Macy's. In 1896, Isidor and his brother, Nathan, became Macy's partners, which led to them taking over the company, becoming the sole owners. The two brothers grew Macy's into a nationwide chain and into one of the largest department stores in the world.
Isidor, along with his wife, Rosalie Ida Blun (who goes by Ida), are most known for their heroic and loving act on the Titanic. Isidor and Ida boarded the Titanic as a way back from from their trip to England. On April 14, 1912, the Titanic hit an iceberg. It became clear that the Titanic was sinking and it was either leaving on the lifeboats or not leaving at all. Isidor and Ida were offered a seat on the lifeboat but seeing all of the children and mothers left on the boat, Isidor refused to take a seat and Ida refused to leave her husband. Some of the survivors reported that Ida said "We have been together for years. Where you go, I go." Instead, Ida insisted her maid, Ellen Bird, to take her seat and wrapped Ellen in her fur coat to protect her from the cold. It is said that Ellen gave that fur coat to Isidor and Ida's children. Eyewitnesses of this scene described it as the "most remarkable exhibition of love and devotion."
Isidor's body was recovered and he was first buried in the Straus-Kohns Mausoleum at the Beth-El Cemetery in Brooklyn. His body was later moved to the Straus Mausoleum in the Woodlawn Cemetery in the Bronx. Sadly, Ida's body was never found, but the family collected water from the place where the ship went down in an urn and placed it at the mausoleum. A cenotaph was placed outside of the mausoleum to memorialize Isidor and Ida's life and love with a quote from the Song of Solomon (8:7): "Many waters cannot quench love- neither can the floods drown it."
Isidor and Ida's love for eachother can never be broken. Let us honor their memory for their heroic act of love.
Contributor: Lauren Shain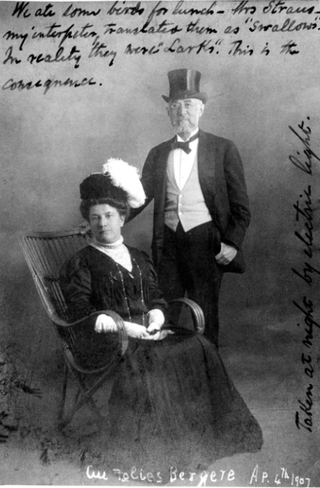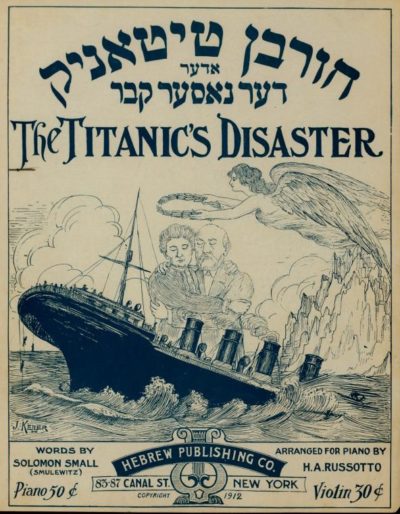 History
,
Humans
,
Ida Straus
,
Isidor Straus
,
Jewish
,
Judaism
,
Love
,
Macy's
,
People
,
Titanic