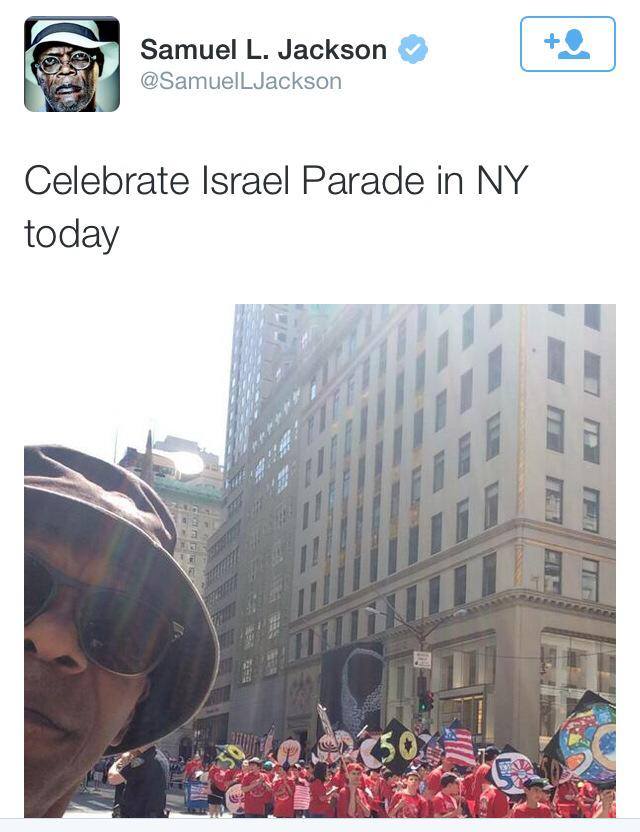 Samuel L. Jackson tweeted at the #israeldayparade
When is the Parade? 
The Parade will be Sunday, May 31st, from 11AM to 4PM.
When is it on TV and the Website?
The Parade will be on FOX MY9 from 12 to 2PM.
It will be livestreamed on this Website from 12 to 3PM.
What is the route for the Parade?
The Parade will go up Manhattan's Fifth Avenue from 57th to 74th Streets.
What happens if it rains?
The Parade happens – RAIN OR SHINE.
What is the 2015 Parade theme?
Israel Imagines!
Can I get information on the Central Park Concert?
This event is unaffiliated with the Celebrate Israel Parade.
Please contact IsraelDayConcert.com for information.
Click here for more information.
Celebrate Israel Day Parade
,
NYC
,
Samuel L Jackson