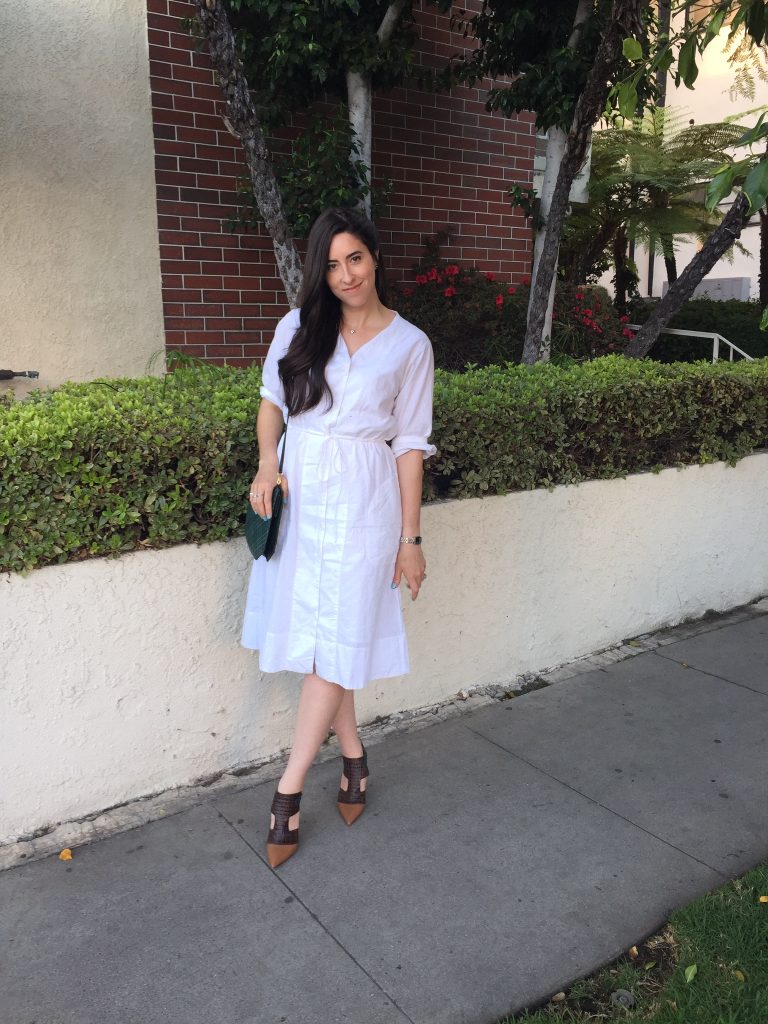 "I work as a television producer in Los Angeles, where I grew up. I feel lucky that my work is to be creative every day, as well as to create every day.
Growing up there was no doubt that I had (as cliche as it sounds), a passion for fashion. (I was that girl always trying to spice up her school uniform somehow.) Getting dressed in the morning, and for any occasion, is the most fun for me. It's like getting to put on your own personal suit of armor, the type that varies from day to day and lends a form of confidence that is unique from person to person.
Let's just say I'm "left brained" to the core.
So one day, I decided to start an Instagram style blog in hopes to inspire others that being orthodox and dressing tznius does not limit girls and women in the variety of what they can wear, and in turn diminish confidence. Rather, it should charge those creative wires! All women should find a way to feel comfortable in their skin, and I hope to inspire that, even in the smallest of ways.
To be honest, I used to feel awkward and out of place while dressing modestly in college (especially as a dance major- but that's a story for another time) or during the summer months when I was younger. (Who didn't just want to throw on a pair of shorts and call it a day?!) But when I started to build my personal style, and wear what I loved (not without inspiration of others), I slowly lost that awkwardness and felt a sense of pride in what I wore- because it was what I felt comfortable in. And while of course I'm not nearly perfect, this is how I work in the television industry, and not feel completely out of place among my coworkers. My only hope to help other find this in themselves."