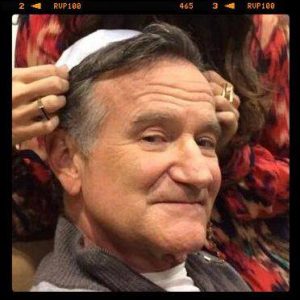 REMEMBERING: Robin Williams
One year ago today, beloved comedian and actor Robin Williams was found dead at his Northern California home.
Williams was 63. "He has been battling severe depression of late," his media representative Mara Buxbaum told CNN. "This is a tragic and sudden loss.
Williams, who considered himself an "honorary Jew," once tweeted this photo, writing: "Too late for a career change? Rabbi Robin?"
May his memory be a blessing.
Condolences
,
Robin Williams