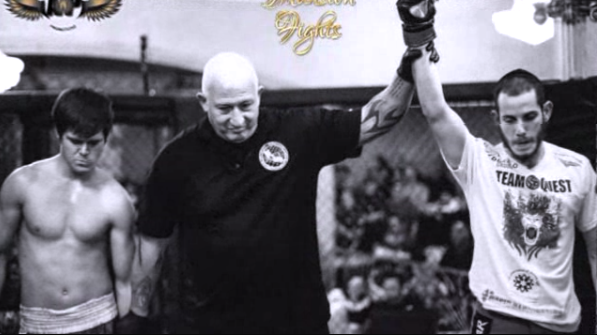 A California Rabbi stepped into the cage for his first amateur MMA fight recently and won via TKO in the second round, according to FOX News. Yossi Eilfort began training just six months ago under former UFC fighter Thierry Sokoudjou and said he never hit anyone in the face before.
His goal was to promote self-defense and fitness in the Orthodox Jewish community. Eilfort wanted the "physical, personal, mental challenge" — not to injure someone.
Although not new to martial arts — 12 years ago the young rabbi befriended a Krav Maga instructor — he entered his first "octagon" just six months ago via MMA fighter and judo specialist Thierry Sokoudjou, of Cameroon who trained him at Team Quest Gym, in Encinitas.
Source: FoxSports.com