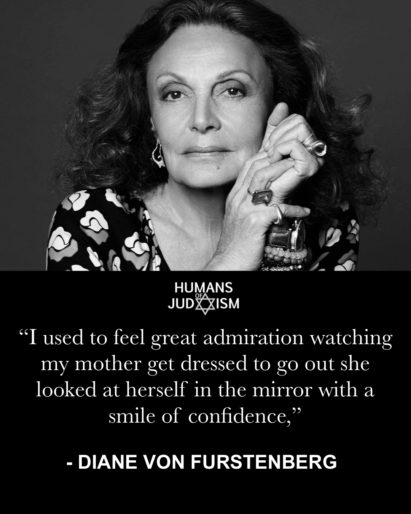 Diane von Fürstenberg (born Diane Simone Michelle Halfin) is a Belgian-American fashion icon best known for her wrap dresses. She was born December 31, 1946 in Brussels, Belgium to a Moldovian-born father and a Greek-born mother. Diane's mother, Lily Nahmias, was a holocaust survivor. Lily was part of the resistance efforts against the Nazis and forged papers to help other Jews leave. She was arrested in Belgium and sent to Auschwitz in May of 1944. Lily survived 13 months in Auschwitz and Ravensbruck and was able to return home. She then met her husband, Leon Halfin, who had hid Switzerland during the war. "I still to this day cannot believe my own mother was there," said Diane at the New York City's Museum of Jewish Heritage, where she was being honored at its 20th Annual Heritage Dinner. Diane states that her mother's advice motivates her to celebrate her own life and freedom.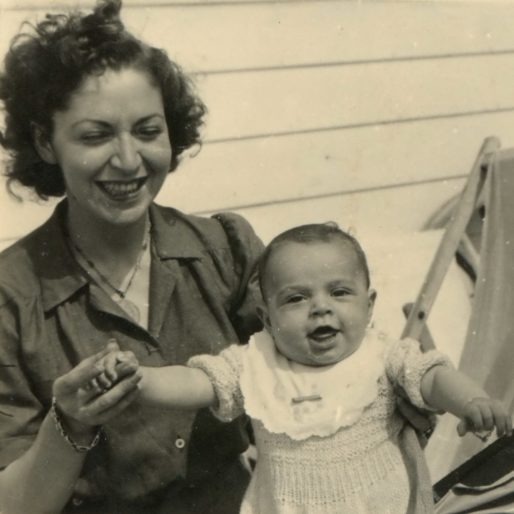 Diane was the child she never thought she could have, and her mother often said that she survived so she could give life to her daughter. The designer recalled her saying, "You are my torch of freedom," then added, "As my mother is no longer here, I realized that actually that explains so much the woman that I am and the woman that I became."
"I used to feel great admiration watching my mother get dressed to go out she looked at herself in the mirror with a smile of confidence," the fashion designer wrote.
Von Fürstenberg said, "If I ever feel too lazy to do a chore, if I hesitate to go out because of the cold, I remember my mother."
Diane attended Madrid University and then University of Geneva, where she studied economics. After college, she moved to Paris where she worked as a fashion photographer's assistant. Eventually she went to Italy where she worked as an apprentice to a textile manufacturer. There she learned about designing clothes and went on to producing her first dress. Fürstenberg grew her brand and fame and is now the icon of wrap dresses, feminine power, and independence.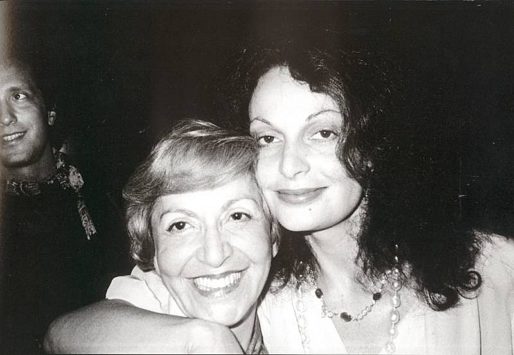 Diane uses a lot of her time and money to give back to the community, especially to her fellow Jews. She is a director of The Diller – von Fürstenberg Family Foundation. The foundation funds non-profit organizations that support community building, education, human rights, arts, health and the environment. Also, in honor of her mother, Diane helps organize fundraisers for the Washington Holocaust Museum. "Celebrating freedom through the museum is the most important thing in the world," she says. "It is not just to remember the Holocaust but to talk about tolerance, and of course never to forget the 6 million Jews who were killed, as the last survivors are around." Fürstenberg has also created the Venetian Heritage Council, which has pledged $12 million to restore the Venice Jewish ghetto in order to save the heritage and reestablish the rich Jewish cultural center in addition to the five synagogues that were once there.
Diane von Fürstenberg is a Jewish leader. Let's give a round of applause for Diane (or better yet go out and buy a dress to support her, it's a win-win situation ?)!
Contributor: Lauren Shain
Auschwitz
,
Designer
,
Diane Von Furstenberg
,
DVF
,
Holocaust
,
Humans
,
Jewish
,
Judaism
,
Mother
,
People