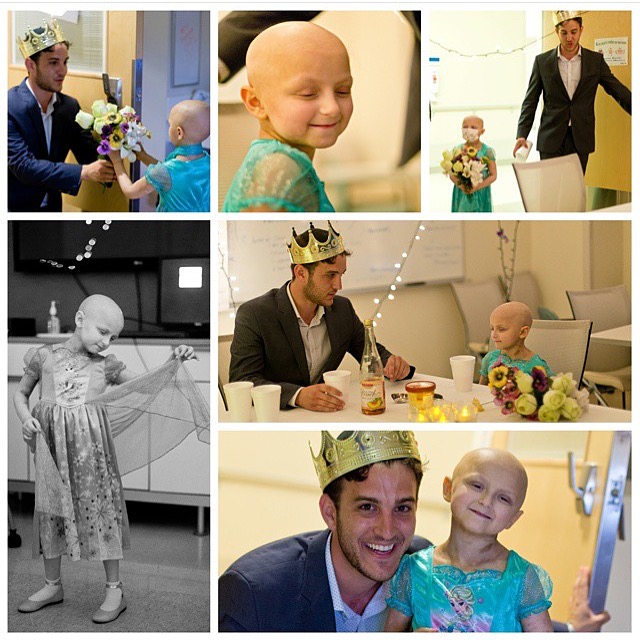 #ChildhoodCancer warrior Malkie has been living at Johns @HopkinsMedicine Children's Center for the past few months. She loves dressing up as a princess in gowns her @Chai_Lifeline Southeast Maryland friends have brought her.
To provide Malkie with the full princess experience, volunteer Tzvi asked her out on a date. She accepted as long as he wore a crown because "I'm a princess, and only a prince can date a princess. So a prince needs to wear a crown." Malkie's prince picked her up the next day from her hospital room wearing a suit and crown. He presented her with bouquet of flowers.
Our incredible volunteers decorated a conference room for the date with white string lighting hanging from the ceiling. A surround sound instrumental soundtrack played her favorite songs featuring violins and pianos.
Dinner included Malkie's favorites, ice cream and sparkling grape juice. The royal couple then danced to the music.
It was a magical evening!"
Cancer
,
Chai Lifeline
,
Date Night
,
Maryland