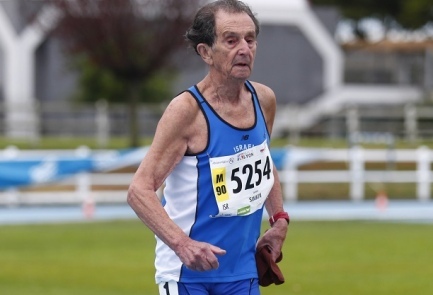 Exactly three months after being named European champion, long-distance runner Semion Simkin proved he still has more than enough in the tank. With his impeccable fitness and unshakable willpower, the 91-year-old on Monday won the world championship for senior runners in Lyon, France.
Simkin finished the 10 kilometer (6.2 mile) race with a time of 1:20:01, beating the runner-up from Argentina by 21 minutes and 26 seconds.
Click here to read the full article.
Source: Israel Hayom
Holocaust