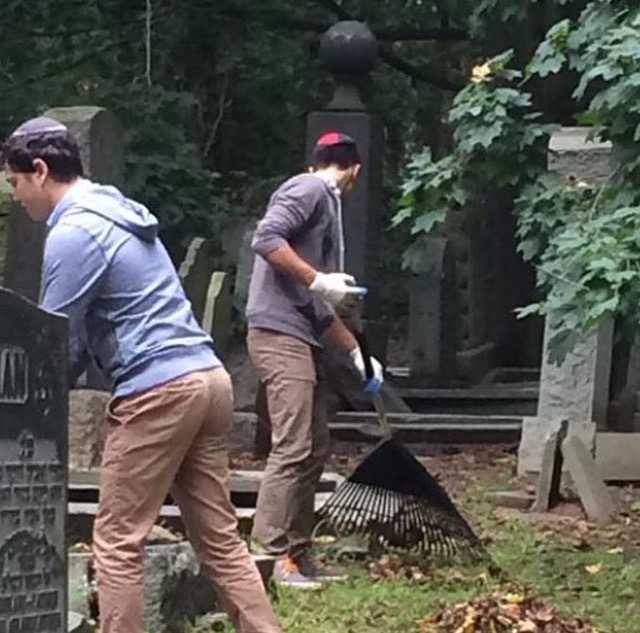 Photographed here are Frisch Yeshiva students maintaining the grounds at Silver Lake Cemetery. The Frisch School is amongst other schools and volunteers that contribute to this wonderful organization. From a proper Jewish burial to Yartzeit reminders as well as Kaddish services, Hebrew Free Burial Association has provided our community with an exceptional service.
The Hebrew Free Burial Association (HFBA) is a nonprofit organization dedicated to the principle that every Jewish person is entitled to a Jewish Burial. For more than 100 Years, they have been helping Jews in need and their families in their saddest hours. Since 1888, HFBA has arranged burials for nearly 60,000 poor Jewish people.
For more information click here and check out their Facebook and Instagram.
Hebrew Free Burial Association