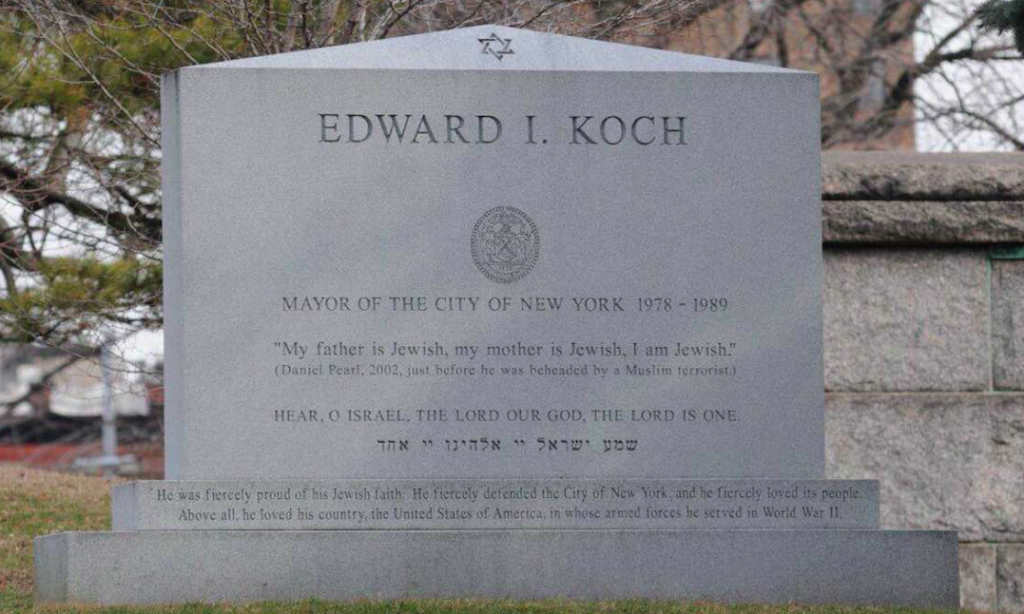 Edward I. Koch
MAYOR OF THE CITY OF NEW YORK 1978 – 1989
"My father is Jewish, my mother is Jewish, I am Jewish."
(Daniel Pearl, 2002, just before he was beheaded by a Muslim terrorist.)
HEAR, O ISRAEL, THE LORD OUR GOD, THE LORD IS ONE.
שְׁמַע יִשְׂרָאֵל ה' אֱלֹהֵינוּ ה' אֶחָד
He was fiercely proud of his Jewish faith. He fiercely defended the City of New York and fiercely loved people.
Above all he loved his country, the United States of America in whose armed forces he served in World War II.
Edward Koch
,
Jewish
,
Mayor
,
New York City