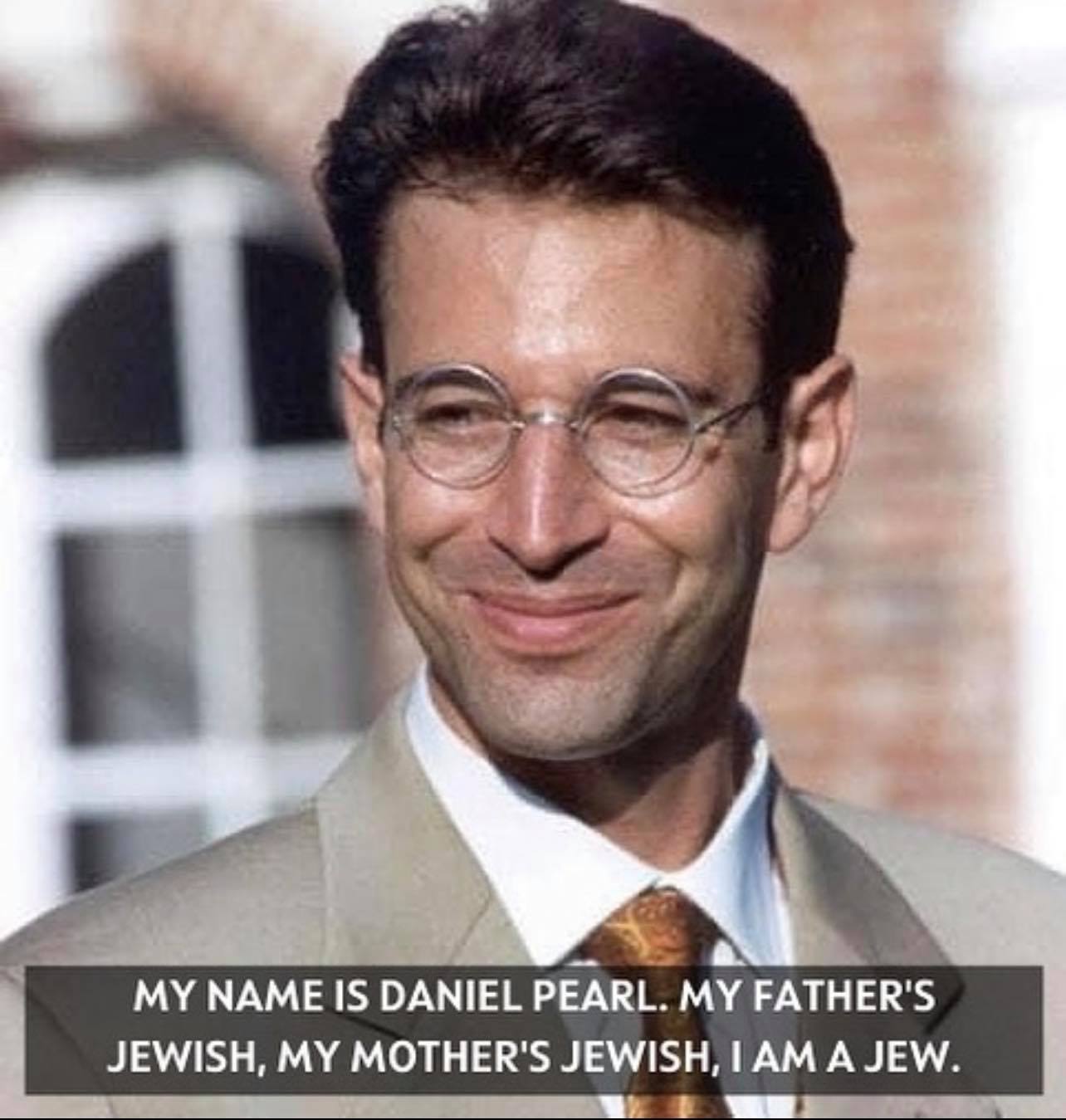 "My father's Jewish, my mother's Jewish, I am a Jew." Daniel Pearl's final words on February 1, 2002.
Born 58 years ago today on October 10, 1963 in Princeton, New Jersey, to Judea and Ruth Pearl. His father, an Israeli-American of Polish Jewish descent and his mother was an Iraqi Jew. The world has come to know Daniel Pearl as the Wall Street Journal reporter with American and Israeli citizenship who was kidnapped by Pakistani terrorists and murdered in Pakistan in 2002, just four months after 9/11.
On February 21, 2002, a videotape was released titled 'The Slaughter of the Spy-Journalist, the Jew Daniel Pearl'.During the video, Pearl said: "My name is Daniel Pearl. I'm a Jewish American from Encino, California, USA. I come from, uh, on my father's side the family is Zionist. My father's Jewish, my mother's Jewish, I am a Jew. My family follows Judaism. We've made numerous family visits to Israel."
These were some of his final words before he was killed.
May his memory be a blessing