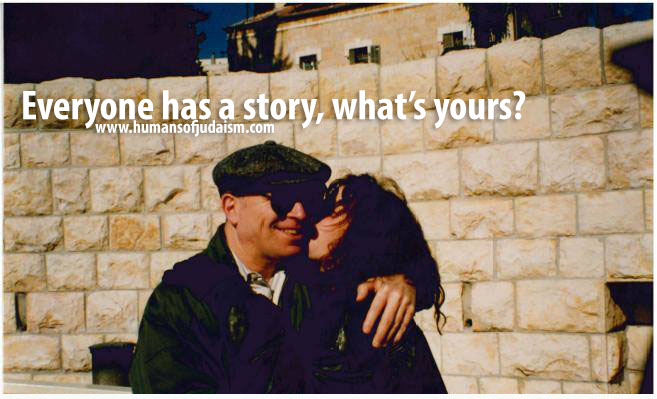 Hey! That't me!… and my father 🙂
This was taken many years ago when we were visiting Israel.
A year ago today I had an idea.
I started a Facebook page called Humans of Judaism.
Then followed up with an instagram page, www.instagram/humansofjudaism.com
A month ago www.humansofjudaism.com was launched.
Today, there are 17k+ followers on Facebook and 22k+ followers on Instagram, @humansofjudaism accounts on Twitter, pinterest, Tumblr, reddit, etc.
It's only been one year since my little idea transformed into something bigger. It really is remarkable what a person can accomplish during a very difficult time.
The page started when I was in avelus (mourning) for my father, one year later I can only hope that it has brought my dad great pride and most importantly, that his neshama should have an aliyah.
Anniversary