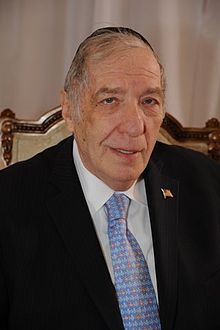 Rabbi Greenwald was well known for his monumental work on behalf of klal yisroel, the first rabbi to ever confront the issues of addiction, sexual abuse and kids at risk.  While others shied away from problems, Rabbi Greenwald would meet them head on. No issue was too complicated and no problem was too trivial;  Rabbi Greenwald lived to help others, to mediate issues and to improve the lives of those who needed assistance.
Rabbi Greenwald has been involved with @Amudim from day one, helping them identify their mission, shaping their organization and transforming Amudim into the agency they are today.  A passionate fighter for the causes he believed in, he served as a role model for every askan in klal yisroel.
He leaves behind a void that cannot possibly filled and he will be sorely missed.
Yehi zichro baruch
Source: Amudim
Amudim