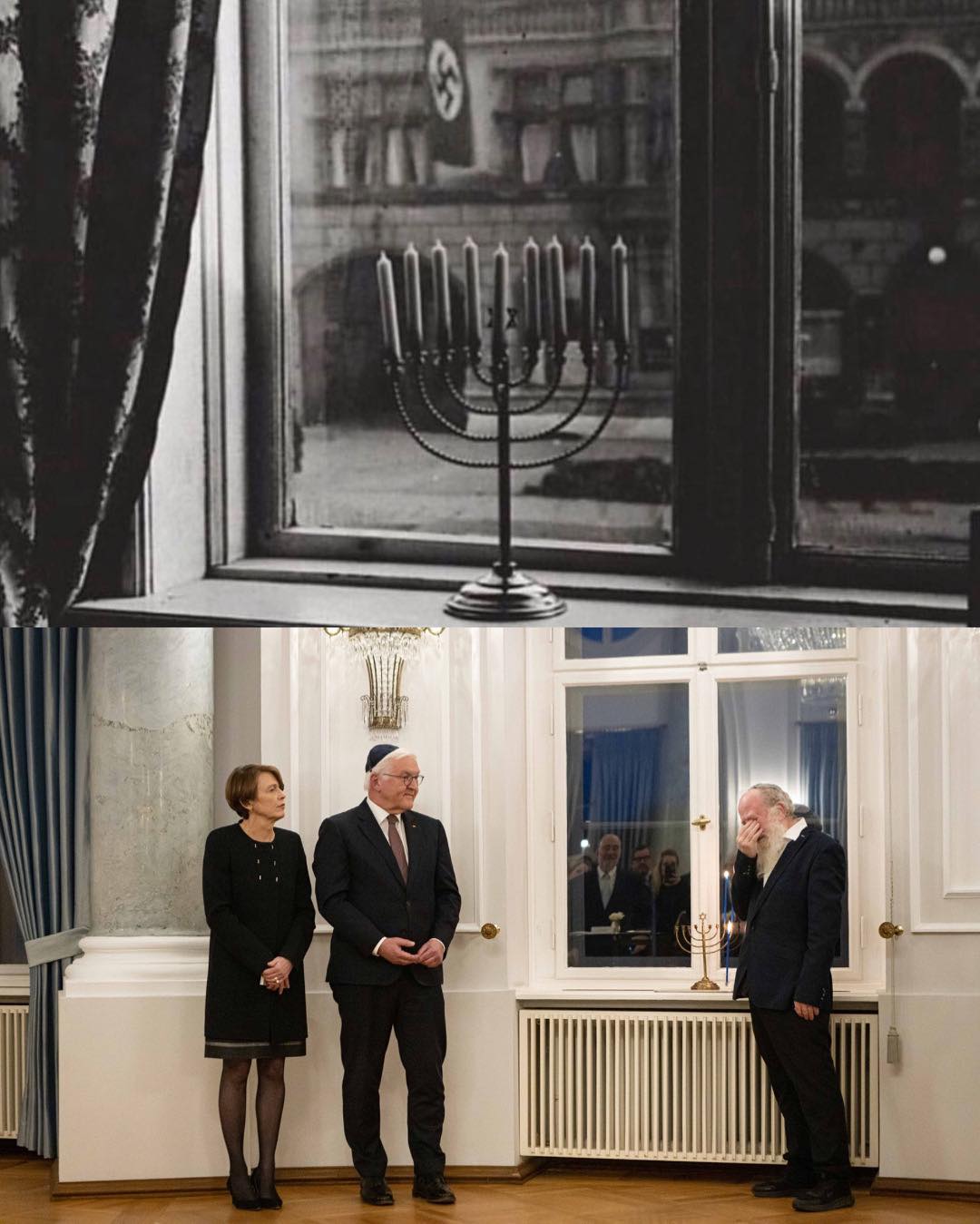 The top image is from Chanukah 1931, photographed by Akiva & Rachel Posner in Germany.
The bottom image is from Chanukah 2022, Akiva & Rachel Posners grandson, Yehudah lighting the same menorah at the home of the President of Germany.
Some background on the original photo:
"It was on a Friday afternoon right before Shabbat that this photo was taken. My grandmother realized that this was a historic photo, and she wrote on the back of the photo that 'their flag wishes to see the death of Judah, but Judah will always survive, and our light will outlast their flag.' My grandfather, the rabbi of the Kiel community, was making many speeches, both to Jews and Germans. To the Germans he warned that the road they were embarking on was not good for Jews or Germans, and to the Jews he warned that something terrible was brewing, and they would do well to leave Germany. My grandfather fled Germany in 1933, and moved to Israel. His community came to the train station to see him off, and before departed he urged his people to flee Germany while there's still time." – Yehudah Mansbuch
Written on the back of the photo: "Chanukah, 5692. 'Judea dies', thus says the banner. 'Judea will live forever', thus respond the lights".

Today, both the Posner family's menorah and the photograph are on permanent display in the Yad Vashem Holocaust History Museum. But each year, the menorah is returned to the family for one week when Rachel and Akiva's descendants continue to light the Hanukkah candles using the same menorah that was brought to Israel from Kiel 90 years ago.