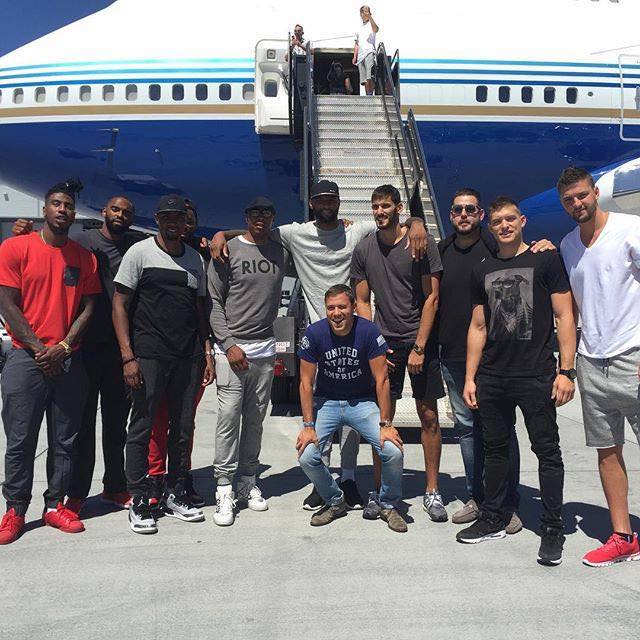 Visiting with Casspi are his Sacramento Kings teammates DeMarcus Cousins, Rudy Gay, and Caron Butler as well as Chandler Parsons of the Dallas Mavericks, Iman Shumpert of the Cleveland Cavaliers,Tyreke Evans of the New Orleans Pelicans, and Alan Anderson of the Washington Wizards.
NBA Commissioner Adam Silver has given the initiative his personal blessing.
During their visit, they players will be the guests of two major events, the first hosted by Hapoel Jerusalem Basketball Club and the second by Maccabi Tel Aviv Basketball. The players will also tour Israel and attend several charity events organized by NBA Cares, the league's global community outreach initiative.
Source: StandWithUs
Omri Casspi