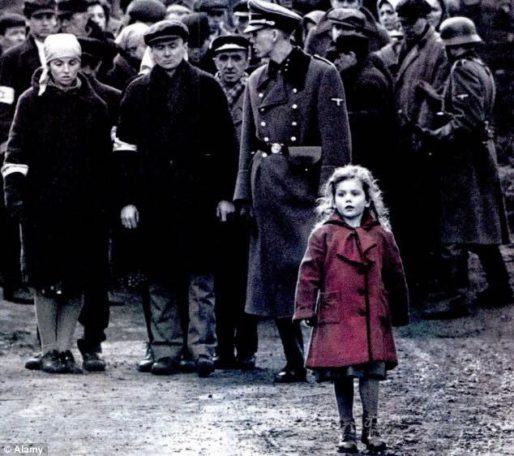 25 Years Later: Can you name this movie? I'm sure most of you can. This iconic image served as a powerful message within the historic film.
Schindler's List was released to the public 25 years ago on December 15, 1993. The American epic historical period drama film was directed and co-produced by Steven Spielberg and written by Steven Zaillian. It is based on the novel Schindler's Ark by Australian novelist Thomas Keneally. The film follows Oskar Schindler, a Sudeten German businessman, who saved the lives of more than a thousand mostly Polish-Jewish refugees from the Holocaust by employing them in his factories during World War II. It stars Liam Neeson as Schindler, Ralph Fiennes as SS officer Amon Göth, and Ben Kingsley as Schindler's Jewish accountant Itzhak Stern.
The film is now playing at theaters in limited release.
Holocaust
,
Humans
,
Jewish
,
Judaism
,
Movie
,
Oskar Schindler
,
People
,
Schindler's List