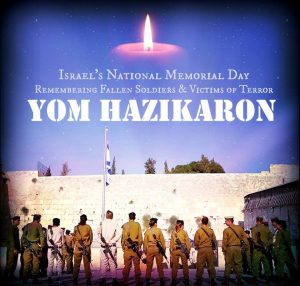 Yom Hazikaron is a day of remembrance, mourning the loss of the 23,320 men and women who gave their lives for our country during our constant battle for survival.
Through their sacrifice, the State of Israel was established as a democratic, free nation, where Jews can finally have a home.
We also remember the thousands of victims who have lost their lives in terrorist attacks. We pray that no families will ever know this suffering again.

Yom Hazikaron