J & E The Legacy Collection …the number is the story.
Click photo for more information. Click photo to purchase.
Seeing a mix of letters and numbers tattooed on your grandparents' forearm is something you never forget. My grandmother, Ella (Lucak) Rogozinski, has a number. It is A5674. My grandfather, Jakob Rogozinski, was given the number 56512. As I started to create my Jakob and Ella Legacy Collection, the numbers that make these tattoos are faded and unrecognizable. They are symbols of the horrific atrocity known as the Holocaust.

My grandfather Jakob, of blessed memory, passed away when I was four years old. My memory is filled with remarkable images of an indomitable grandmother whose mantra included "family is the most important thing". She loved to cook dishes from her hometown of Svalava, Czechoslovakia, fly her American flag, learning English (one of eight languages she spoke), and educate her three sons and 11 grandchildren.

Following the traumatic experience that Ella lived through throughout her four years in the concentration camps, she chose to lecture and speak on the topics of love, tolerance, and human kindness. She always impresses those that meet her. Ella spoke for over 30 years at churches, synagogues, universities, and schools. I couldn't have been more proud of her courage and resilience.

The Jakob and Ella Legacy Collection is created to perpetuate the hopes, dreams, and memories of all who survived the Holocaust and the millions who perished. I stand here today, as a 3rd Generation, of two inspiring individuals who survived. I want to preserve their legacies and stories. Wearing a piece of history will allow us to honor them and to keep the conversation alive. 

"…the number is the story."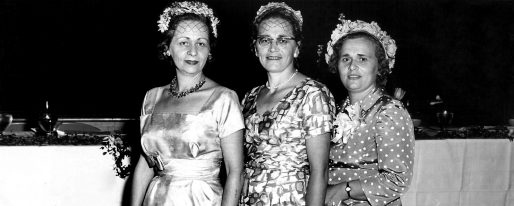 We Donate a Portion of Each Piece to Holocaust Education and Scholarships
SaveSave
SaveSave
SaveSave
SaveSaveSaveSave
SaveSave
SaveSave
SaveSave
SaveSave
SaveSave
SaveSave
SaveSave
SaveSave
SaveSave
SaveSave
SaveSave
SaveSave
SaveSave
SaveSave
SaveSave
SaveSave
SaveSave
Holocaust
,
Humans
,
Jewelery
,
Jewelry
,
Jewish
,
Judaism
,
Love
,
Necklace
,
People
,
Shop
,
Survivor