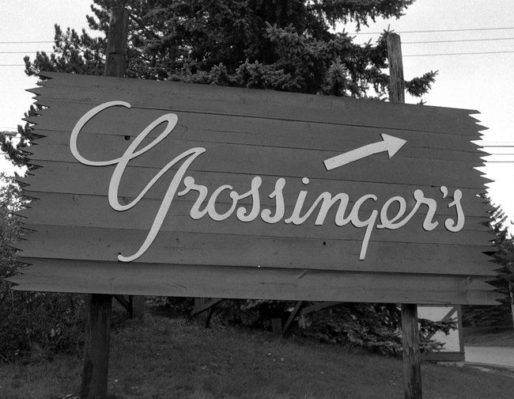 My mother was born and raised in the Lower East Side of New York City. She would tell me stories with such great fondness of her weekends at Grossinger's. I'll be honest, when I was a kid, I used to think Grossinger's was a family she would spend her summers with until I realized that it was a moment in time that was truly special. "Do you remember that time at Grossinger's…" she would say, it felt like some sort of magical place, as American as apple pie, Grossinger's was to New York City Jews.
New York City was the destination for many Jewish immigrants before, during and after the Holocaust. Various communities were built while families settled into Jewish American life. The city didn't have much room for kids to run around in the summertime, so families used to pack up and head out to the Catskill Mountains. Some would move into bungalow colonies while others would check-in to one of the many hotels in the Borscht Belt.
Borscht Belt was a nickname for the summer resorts of the Catskill Mountains in parts of Sullivan, Orange, and Ulster counties in New York. Borscht is the popular eastern european beet soup, which was associated with Jewish immigrants from the region.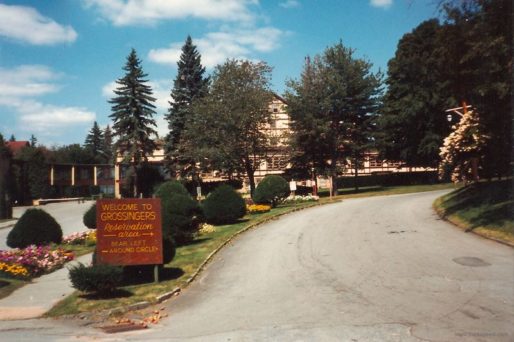 The Catskill culture was most popular from the 1920's through the 1970's. Most Borscht Belt resorts hosted Jewish comedians and musicians, many who later became famous began their careers there. Some well known comedians either got their starts or performed regularly in the Borscht Belt hotels, including Eddie Fisher, Mel Brooks, Jerry Seinfeld, Henny Youngman, Jerry Lewis, Sid Caesar, Billy Crystal, Carl Reiner, Don Rickles, and Jerry Stiller (just to name a few). The 1987 film Dirty Dancing was said to reflect this era.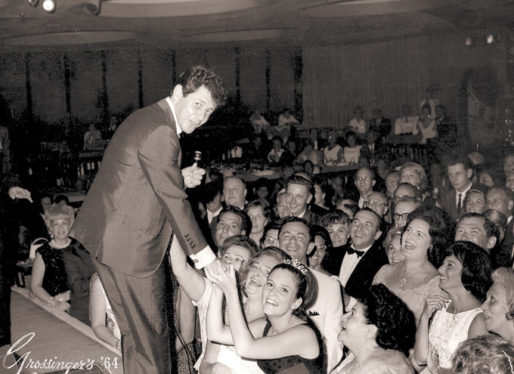 The 1980's introduced additional vacation options as air travel became more popular. Several resorts ultimately had to close and what was once a place for entertainment and family vacation now holds decades of American Jewish history.
GROSSINGER'S
In 1897, Asher Selig Grossinger emigrated to the United States from Hungary. He later moved from New York City's Lower East Side to a farm in Ferndale in Sullivan County in the Catskill Mountains. He rented rooms to visitors from the city. His wife, Malka, ran the kosher kitchen, and daughter Jennie was the hostess. They called their home Longbrook House. In 1919, they sold it to buy a bigger house on 100 acres, calling it Grossinger's Terrace Hill House. In 1952, Grossinger's earned a place in the history of skiing as the first resort in the world to use artificial snow. By the time Jennie died in 1972, the hotel had expanded to 35 buildings on 1,200 acres that served 150,000 guests a year. It even had its own airstrip and post office! In 1986, the Grossinger descendants sold the property. Grossinger's main hotel and main resort areas closed in 1986.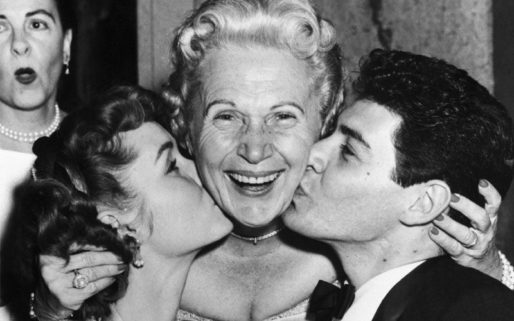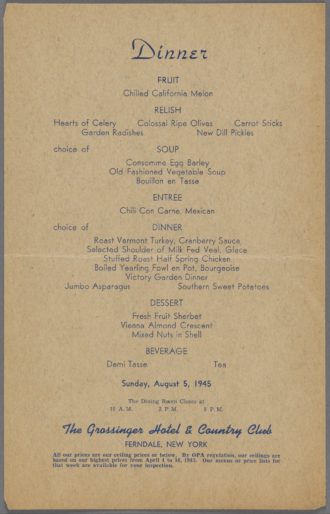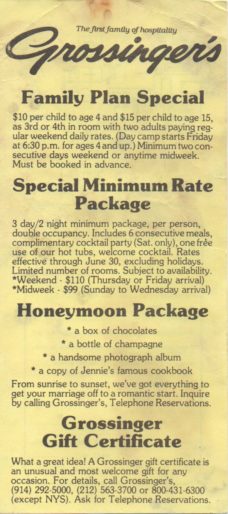 American
,
Catskills
,
Grossinger's
,
History
,
Humans
,
Jewish
,
Judaism
,
New York
,
People