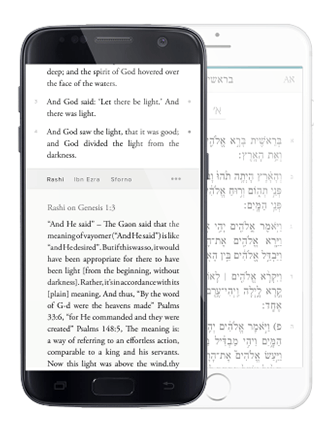 Sefaria is building the future of Jewish learning in an open and participatory way.
They are creating a free repository of Jewish texts and their interconnections, in Hebrew and in translation. Their scope is Torah in the broadest sense, from Tanach to Talmud to Zohar to modern texts and all the volumes of commentary in between.
With these texts in hand, Sefaria is creating a novel, interactive interface for the iPad and Web which will allow students and scholars around the world to explore the interconnections in our textual tradition.
Judaism's core texts grew out of three thousand years of conversations and arguments. Safari is creating an open space for ancient conversations to continue in new ways, with new participants, new questions, and new layers of dialogue.
Android
,
Apps
,
Hebrew
,
iPhone
,
Jewish
,
Sefaria