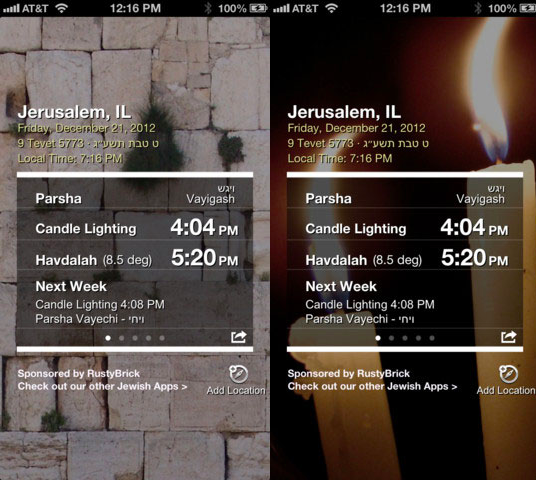 RustyBrick makes life simple. This Shabbat Shalom app helps you with candle lighting time wherever you are. It even includes this weeks Parsha and a preview of next weeks times. With GPS technology and clean and easy format, this app allows you to go anywhere for Shabbos and plan ahead.
Click here for the Shabbat Shalom app for iPhone and here for Android.
For more on RustyBrick, check out their Facebook and Twitter.
Android
,
Apps
,
Candle Lighting
,
Friday
,
iPhone
,
Jewish
,
RustyBrick
,
Shabbat
,
Shabbos